New York Rangers News, Rumors and Notes 11-29-16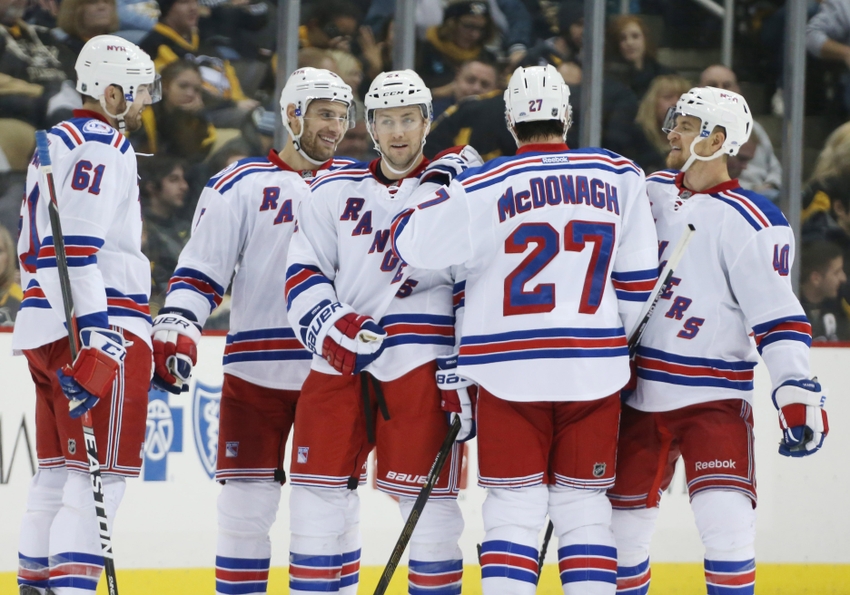 The New York Rangers will close out their November schedule tonight aginst the surging Carolina Hurricanes. Here are some articles and notes to get you all caught up with everything going on around the team.
Let's get the bad news right out of the way here; according to SNY, forward J.T. Miller could potentially miss tonight's game against the Carolina Hurricanes. This would be a big hit to the New York Rangers offense, as they are already missing two top-six forwards in Mika Zibanejad and Pavel Buchnevich due to their injuries.
After the Ottawa Senators visited the Garden Sunday night to the tune of a 2-0 shutout victory, Derick Brassard talked to the media about his emotional return to the Garden, via CBS New York and the New York Post.
Brett Cyrgails wrote in the New York Post about how the New York Rangers' youth is exceeding expectations. This topic has been touched upon on this site numerous times, but every story has a different voice, and Cyrgails did a good job with it.
Alain Vigneault spoke at the New York Rangers Monday morning practice about what happened in the Ottawa game and who would go in if Miller ends up missing tonight's game via SNY.
Larry Brooks wrote in the New York Post about how the Rangers haven't been able to solve the mystery that is the neutral zone trap in their past six games. Brooks makes a very valid point here. The Rangers have been failing to score goals in their last six games after exploding out of the gate. They need to find a way to adapt against teams that want to trap the neutral zone and take away their clean zone entries if they want to avoid a nasty losing streak.
In other news, the Rangers have only scored one power play goal in their last six games, and they have dipped their power play success rate to 10th in the league. How much are the New York Rangers missing Mika Zibanejad right now? A lot.
In prospect news, Blue Seats Blog noted that prospect Ryan Graves two points in the Wolf Pack's win Saturday night. Graves is an interesting young player that looks to not have any clear window in terms of one day joining the NHL as a Rangers.
More from Blue Line Station
This article originally appeared on