New York Rangers: Matt Puempel Rips Former Team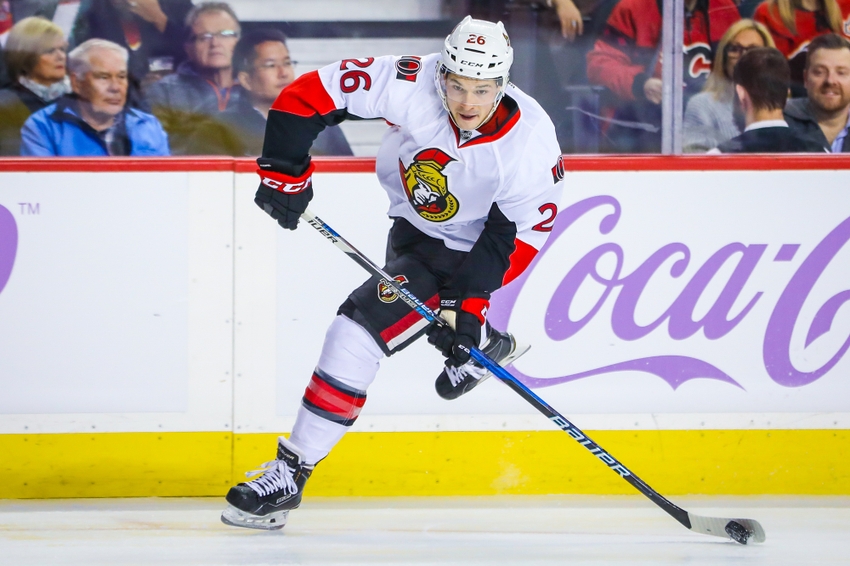 The New York Rangers recently claimed Matt Puempel on waivers from the Ottawa Senators. He wasted little time taking a shot at his former team.
After a physical game against the Philadelphia Flyers, Matt Puempel wasted little time taking a few shots at his former team. Puempel was claimed off waivers by the New York Rangers on Monday, and he made his debut on Friday against the Flyers.
In his first game with the Rangers, Puempel was able to score a goal to help his new team pick up a win. After the game, Puempel criticized how things were done in Ottawa.
"They let you play here, they let you play to your strengths," "They know there are going to be mistakes. They're not barking at you every time you come off the ice. It's beneficial."
"In Ottawa there, for a while, it was getting a little repetitious; chip the puck, chase the puck," he said to Larry Brooks of the New York Post. "I think this was the most minutes I've played in a long time. The more minutes you get, the better you play. You're more engaged."
Switching teams this early in the season, and around the holidays is certainly a challenging thing. However, Puempel seems to be excited about the new opportunity.
"It's been a little bit crazy, but I've enjoyed every second of it. It's been a blast," he said to Brooks. "It is an early Christmas, that's the best way to put it."
At just 23-years-old, Puempel has played a few games in the NHL the past few seasons, but he hasn't stuck with the Senators. The Rangers have been getting a lot of good production from young players this season, and they will hope Puempel will be another young weapon for them.
More from Empire Writes Back
This article originally appeared on