New York Rangers: How Dougie Hamilton could come to the Empire State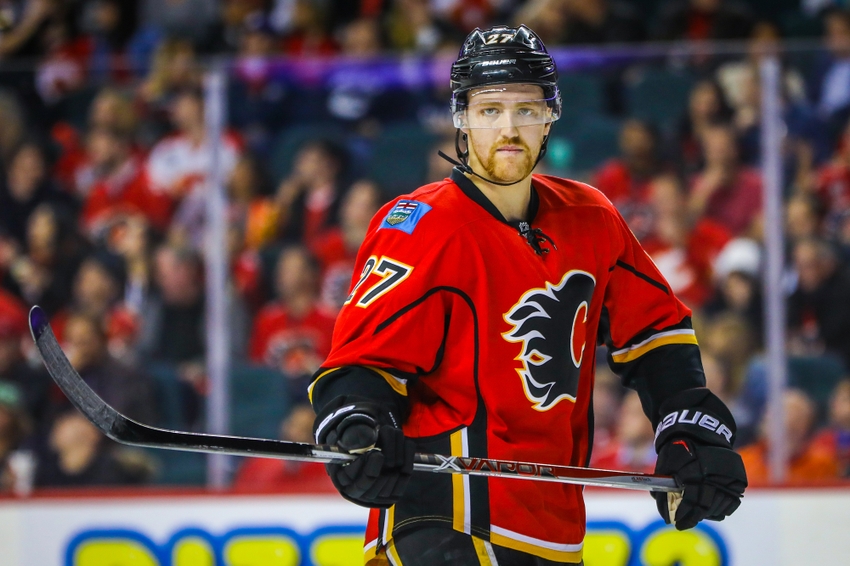 Rumors have surfaced that the Calgary Flames could be shopping their 23-year-old defenseman Dougie Hamilton. The New York Rangers have a need for a young, talented defenseman with upside. How could Jeff Gorton make this deal work?
Want your voice heard? Join the Blue Line Station team!
The New York Rangers have been vigilantly looking to upgrade their defense since the summer. They tried to make a deal work with the Winnipeg Jets for Jacob Trouba, but he ended up signing an extension and rescinding his trade request. Recent rumors about Calgary's Dougie Hamilton have most teams interested.
Hamilton has been a disappointment this season in Calgary. His -3 rating has fallen short of expectations. It doesn't help that the Flames sit merely three points from last place in the Western Conference.
Who to Move
For the Rangers, acquiring Dougie Hamilton isn't as easy as a straight up trade. The Flames will inevitably want a young scorer back. Names like JT Miller and Kevin Hayes come to mind, but Jeff Gorton would likely be hesitant to move one of those two since they have excelled this season.
Could Derek Stepan possibly work? He has also disappointed this season among a deep group of Rangers forwards. Our own Brandon Cohen covered the possibility of Stepan being moved here.
Given Stepan's role on the team over the years, one may think it is unlikely. However, the Rangers traded their captain Ryan Callahan at the trade deadline in 2014 over contract disputes. They received Martin St. Louis in that trade, and he ended up being a key piece in the Rangers' deep playoff run that spring.
Making Room
There are bigger issues with this trade that lie beyond the initial deal. The expansion draft will pose a big issue for the Rangers defense this summer. If they were to want to get Hamilton, they would need to either trade Marc Staal or Dan Girardi, or buy one of them out (assuming McDonagh will absolutely be protected).
Hamilton will inevitably make any team better, wherever he goes. Flames President of Hockey Operations Brian Burke insists that Hamilton isn't going anywhere. Only the future will be able to tell the validity of that.
If Hamilton is available, the Rangers must be in on him. Hamilton would revamp a struggling Rangers blue-line while giving the Rangers a long-term solution as well.
More from Blue Line Station
This article originally appeared on