New York Rangers Goalies of the Future: Halverson, Hellberg or Shesterkin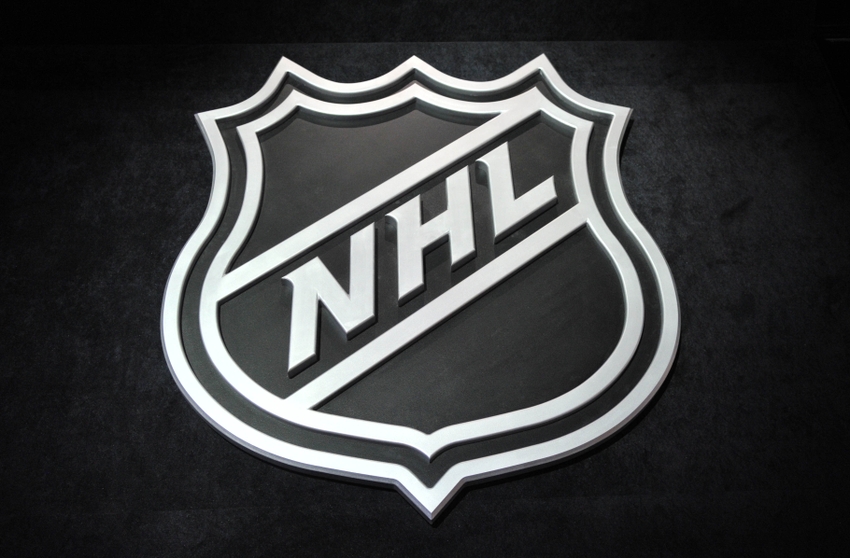 New York Rangers goaltending is still in the very capable hands of Henrik Lundqvist and Antti Raanta; but which youngsters are working hard to make it to Broadway?
The future goalie of the New York Rangers will be found from one of the following three young men, Brandon Halverson, Magnus Hellberg or Igor Shesterkin. The first two are currently playing in Hartford for the Wolf Pack, New York's AHL affiliate. Shesterkin is the starting goaltender for SKA of the Kontinental Hockey League (KHL). If I were a betting man, which I am not (would rather spend my hard earned income on hockey tickets and jerseys), I would put my money squarely on Igor's shoulders.
From Sweden by way of Nashville
Magnus Hellberg is from Uppsala, Sweeden and has made it to pro hockey through Nashville, Tennessee. Drafted in the second round in 2011 (38th pick overall), the 6 foot 6 inch, 200 l25-year-old is the top goalie at Hartford of the AHL. He currently has a stat line of 3-3-0, with a GAA of 3.59 and a SV% of .884. Now in his second year with the Wolf Pack, after playing 3 seasons with the Milwaukee Admirals, the tall Swede has played in 160 games with a record of 75-59-11-4 with 13 SO's.
He is currently sharing time in net with the Brandon Halverson, who was recently promoted from Greenville to Hartford.
Hero of the World Juniors
During the 2016 World Junior Championships, Brandon Halverson, while representing the United States, stopped 36 of 37 shots against him. Those stellar performances helped secure a Bronze Medal for Team USA.
Brandon started this season in Greenville, where he was 3-1 with a 1.70 GAA and owned a SV% of .943. Because of this good start, he has recently been promoted to the Hartford Wolf Pack, His promotion, turned into a demotion for Mackenzie Skapski.  Halverson's first start with the Wolf Pack was less than stellar. Very less than stellar. He surrendered 5 goals in the game, which leaves him with a GAA of 5.00 and a SV% of .737. But it is just one game, and one game does not a season make.
Success, Surgery,Setback
During the 2014-15, when Cam Talbot replaced the injured Henrik Lundqvist and performed above and beyond, Mackenzie Skapski filled in twice for Cam. The young goalie I had nicknamed MacSkap in those two games, performed very well himself. In two games against the Buffalo Sabres, MacSkap allowed but one goal won both and earned his first NHL SO.
Things looked very good for Skapski, but alas, the injury bug bit him. Hip surgery put him on the shelf and rehab was strenuous. Skapski fought his way back and he made it to Hartford. But it has not been good.
MacSkap lost all 4 games he started, as his GAA was 5.17 and his SV% was .848. He was sent down to Greenville, as Halverson was brought up to Hartford. In his first start at Greenville, it did not change one bit. He gave up 6 goals and his SV% was .829.
In his first start at Greenville, it did not change one bit. He gave up 6 goals and his SV% was .829.
MacSkap's play right now is a far cry from those two victories against Buffalo just 2 short years ago.
From Russia with Skill
Igor Shesterkin (which is the English spelling) or Shestyorkin (which is the European spelling, and the way Igor has it spelled on the back of his SKA-jersey) was drafted by the New York Rangers in the 4th round of the 2014 NHL Entry Draft. He was the 118th overall selection in that Draft. Igor stands 6 foot 1 and weighs 187 pounds. He is still 20 years of age and is already in his 4th season within the Kontinental Hockey League (The KHL).
Playing in what many call the second best Hockey League in the world, Igor is on one whale of a hot streak. Starting the season 1-1-2, he is now 18-1-1, which is first in the KHL in wins.
He is also 2nd in the KHL with a 1.32 GAA and a SV% of .949. Of those 18 victories, 8 have been shutouts, which also leads the League.
Alex Nunn covers European Hockey Prospects and the Swedish Hockey League; as well as contributing to @BlueshirtBanter and @prohockeynews.
Speaking with him via Twitter, I asked him where he thought Igor ranked among the New York Ranger goalie prospects and what he saw in his foreseeable future.
Here is what Alex told me.
Igor turns 21 at the end of next month. I think he's a better goalie than Skapski already and he's got a much higher ceiling. Chances are he won't be in North America until 2019 when his contract with SKA ends. Gives him 2-3 years of major league experience by 24, and then maybe he can step straight in and backup Hank.
High praise indeed and a young man worth keeping tabs on.
I will be updating all of the New York Ranger Goalie Prospects this season, as I am very interested in goaltending and goaltenders. Being a former one myself, at least at the street hockey level, is a huge reason why.
This article originally appeared on