Rangers' Stepan plays Game 5 of ECF with protective mask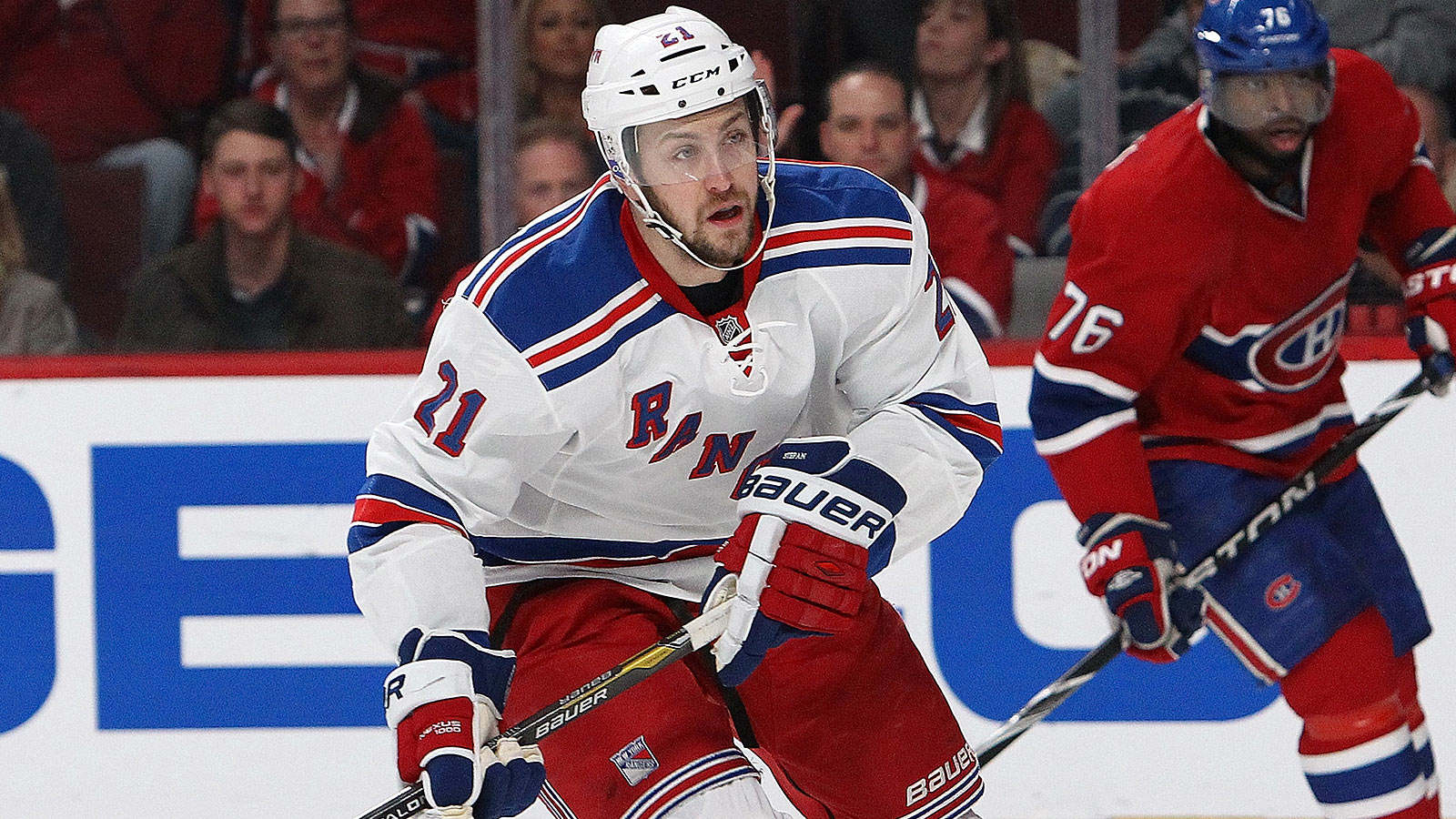 Update: Just days after having surgery on his jaw, Derek Stepan is playing for the Rangers vs. the Canadiens in Game 5. He was on the ice for the opening face and is wearing a helmet fitted with extra facial protection.
New York Rangers forward Derek Stepan skated with the team Tuesday morning with a plastic mask around his injured jaw, but he will need clearance from Rangers doctors in order to see game action, NHL.com'€™s Dan Rosen reports.
The 23-year-old Stepan has three goals and eight assists in 17 games this postseason, but did not play in Game 4 after taking a hit from Montreal forward Brandon Prust in Game 3. Prust was not called for a penalty during the game but received a two-game suspension from the league's department of player safety, which classified the hit as interference.
Stepan suffered a broken jaw on the play and had surgery Friday. NHL.com notes that the Rangers' Tuesday morning skate was the first time Stepan has taken the ice with his team since the injury. According to Rosen, Stepan practiced on a line with wingers Rick Nash and Chris Kreider.
Marty and @DerekStepan21 talk during #NYRPlayoffs morning skate. pic.twitter.com/NWrxDuI1tS

— New York Rangers (@NYRangers) May 27, 2014
However, Rangers coach Alain Vigneault said Stepan'€™s status for Game 5 in Montreal is out of the player's hands.
"The only way he plays is if he gets medical clearance. .it's not up to him"- AV on Derek Stepan tonight. #NYRPlayoffs

— New York Rangers (@NYRangers) May 27, 2014
"There are a lot of things that have to happen for him to play tonight," Vigneault said, according to Yahoo's Puck Daddy and other media outlets. "We are going to talk to him this afternoon and see how he reacted to the practice. Nutrition, obviously, is an issue at this time, so later on today we'll talk to our doctors and we'll talk to him and we'll see how it works out."
Rosen and others report that Stepan has been on a soft diet.