New York Rangers claim winger Matt Puempel off waivers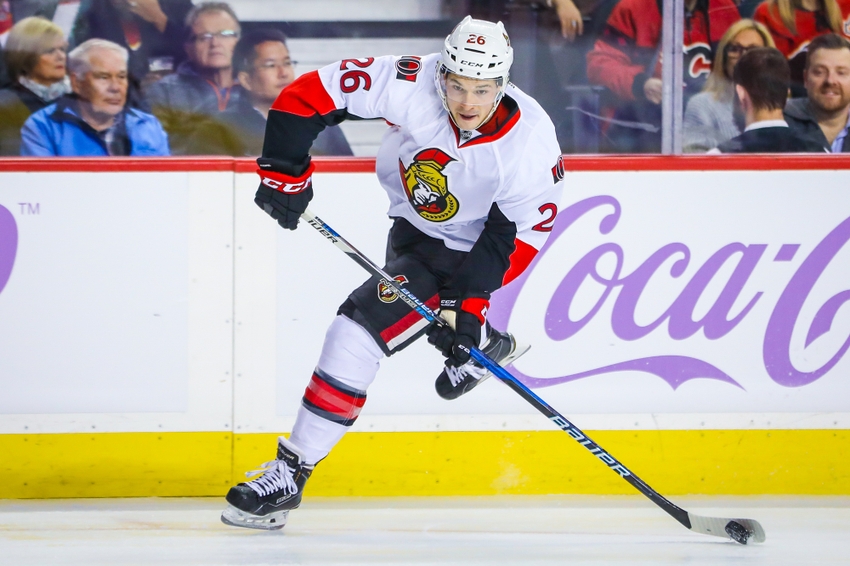 A night after the New York Rangers lost a former Ottawa Senator, the team went out and claimed another one off of waivers.
On Monday afternoon, the New York Rangers claimed left winger Matt Puempel off of waivers from the Ottawa Senators. This waiver claim came the day after the team announced that forward Mika Zibanejad will miss the next 4-6 weeks with a broken fibula.
Puempel is a former 1st round pick of the Senators (24th overall in the 2011 NHL draft). The Essex, Ontario native has tallied a total of 4 goals and 2 assists in 52 NHL games with the Senators. He has gone pointless through 13 games this season in Ottawa
Ironically enough, Puempel led Ottawa in CF% with a 54.5% rate.
Want your voice heard? Join the Blue Line Station team!
With Zibanejad's injury and the ongoing issues with Pavel Buchnevich's back also hanging over their heads, the Rangers felt the need to go out and acquire even more forward depth. Why not go for a guy who has great puck possession numbers, is 23 years old, and is a former first round pick?
Hockey's Future has this to say about Puempel, "Puempel is a natural goal scorer, thanks to his high-end shot and vision. He is also a good passer, and a quick skater. Although his defensive game needed quite a bit of work when he originally arrived in Binghamton back in 2012, he has put the time in to improve and is no longer as much of a liability. He has both the skill and drive required to have a good career as top-six NHL forward."
That certainly has to make you feel good about this pickup. It is an extremely low-risk move for the Rangers to make, as it continues the trend of the team picking up cheap, young talent that has been cast away from around the league.
The signing of Puempel could mean one of a few things for the Rangers. Firstly, this could just be a depth move for the Wolfpack, employing one more first round pick to the club in hopes that he just needed a change in scenery.
The other thing this trade could mean is that the team doesn't feel too confident with Lindberg/Jooris combination as their 12th forward for the time being or they would prefer to keep Boo Nieves in the minor leagues and continue his development there, as he will undoubtedly see more ice time in Hartford than New York.
Either way, this was a smart and a savvy pickup by general manager Jeff Gorton. There is no risk involved here, and in the case that Puempel does end up turning things around, the New York Rangers have yet another young asset in which they can develop.
More from Blue Line Station
This article originally appeared on