Kreider 'sick and tired' of Rangers falling short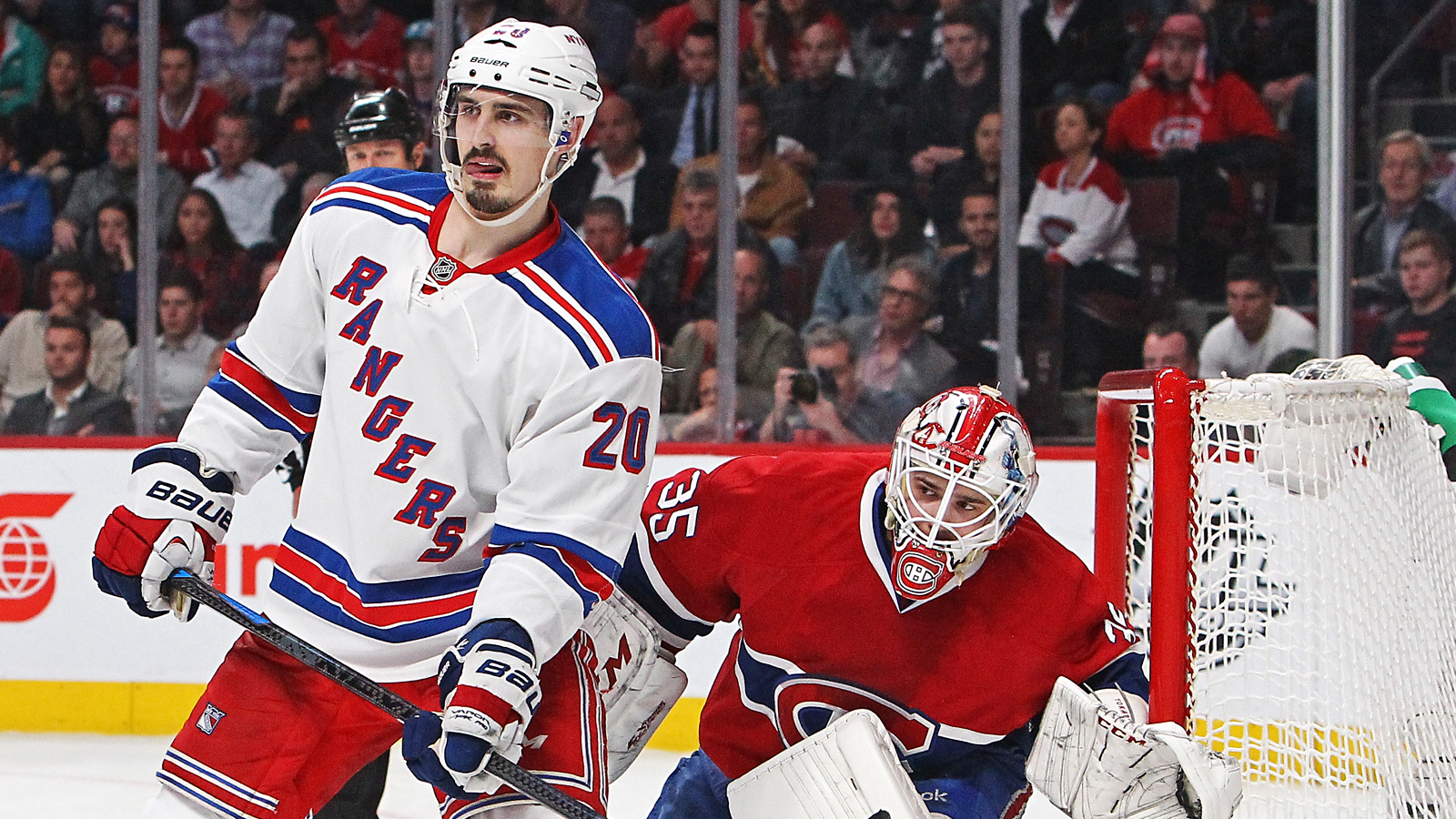 The New York Rangers have reached the conference finals in each of the past two seasons, but they still have no Stanley Cup championship to show for their success, and it seems the nearly there efforts are leaving a bitter taste in some of the Rangers' mouths.
Include Chris Kreider among those who are getting annoyed.
"We were right there, we've been right there – I'm sick and tired of just being right there and not following through," Kreider said to WFAN.com.
The aggravation could be good for the 24-year-old if he uses it as motivation. Kreider is one of New York's brightest young stars, and he has shown steady improvement in each of his two full NHL seasons. Kreider ranked second on the team in goals in the playoffs last year, and this season could be the time for Kreider to break out as one of the Rangers' top forwards.
It seems Kreider is doing everything in his power to make that happen. In addition to the regular physical training in the offseason, WFAN reported that Kreider worked with a sports psychologist recently to make sure he perfects the mental aspect of the game as well.
On Friday, coach Alain Vigneault told reporters he also has high expectations for Kreider this coming season.
"It's his time to shine now," Vigneault said to reporters. "It's his time to become one of the go-to guys on our team."
(h/t CBS New York)
MORE NEWS:
Want stories delivered to you? Sign up for our NHL newsletters.