New York Islanders Lock Up Cal Clutterbuck for Five Years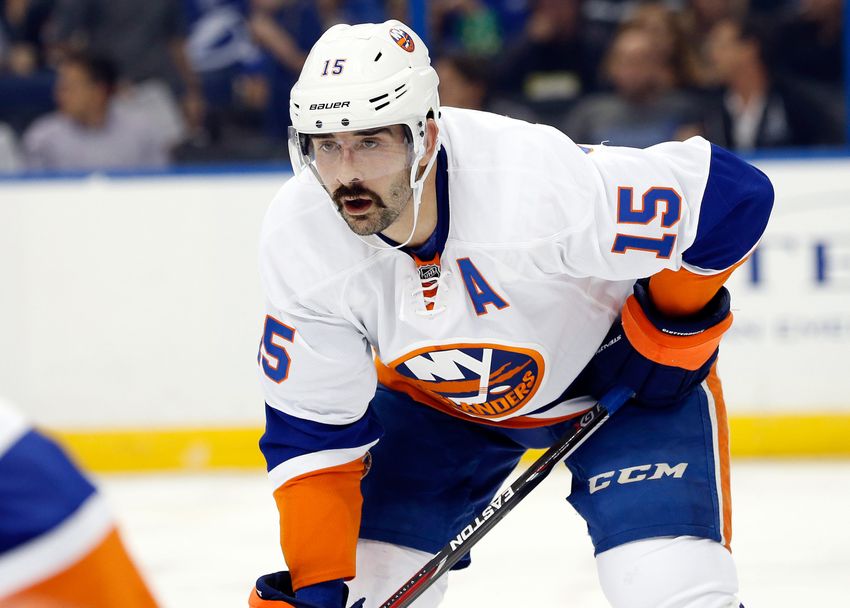 The New York Islanders completed some business on Friday. It wasn't a trade, and it wasn't a firing. They locked up one of their players to a five-year $17.5 million deal.
On Friday the New York Islanders signed fan favorite Cal Clutterbuck to a five-year $17.5 million deal. Keeping him tied to the Brooklyn team till the 2021-22 season.
That's a $3.5 million cap hit for a player that generally plays on the fourth line. Add Cizikas' contract to the mix and you're looking at $6.85 million for two fourth line players.
Now, I said the same on twitter shortly after the deal was announced and immediately got some bounce back. Cizikas and Clutterbuck were not fourth line players, considering both their time-on-ice and the fact that we have other players that are playing on the fourth line.
@eyesonislesFS I don't really consider them the 4th line when we have a line of Chimera-Quine-Kulimen

— Jj Bernet (@jjbernet327) December 9, 2016
@eyesonislesFS addition of Lee and Lee's production on that line negates its 4th line status. Not to mention TOI for it.

— beamiestface (@beamiestface) December 9, 2016
But does having worse players suddenly make Cizikas and Clutterbuck better? Does the absence of a good partner for Tavares mean that Bailey is a first line player? No.
Look I get it, Cizikas and Clutterbuck both play a ton of minutes. Both play an average of 14:46 and 15:26 respectively. But again, just because the coach decides to play them more frequently doesn't make them better players. We already knew Capuano loved these players.
In the Isles current streak of 4-0-1 both Cizikas and Clutterbuck have a combined seven points. These two aren't the catalyst for the Islanders fortunes recently.
But never-the-less here we are, and the Isles have committed big money for another player that might not pay it for in terms of production. Clutterbuck is a good player to have and a great penalty killer. But does that mean you cap tie yourself to secure those services?
This article originally appeared on