New York Islanders John Tavares Reaffirms His Allegiance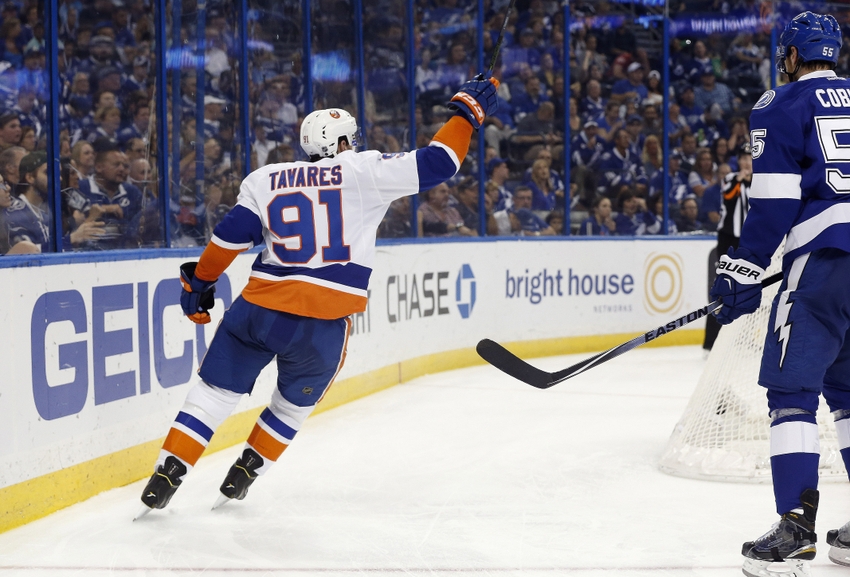 New York Islanders Captain John Tavares begins this season with a job to get the Islanders into the conference finals, and beyond hopefully. But his contract status and extension is what's on everyone's mind…at least in Toronto.
The goal for the New York Islanders this season is to improve on last year's second round exit from the Stanley Cup playoffs. And captain John Tavares will have a big say on whether or not the Islanders meet that goal.
So rather than focus on the New York Islanders and even Team Canada, who he is representing at the World Cup of Hockey in Toronto, Tavares is getting questions about his contract.
In an interview leading up to the World Cup of Hockey Tavares was asked by the Toronto Sun if he understood why Torontonians wanted him to wear the blue and white maple leaf.
New York Islanders: Jaroslav Halak's Ranking Is Fitting
"I think it's obviously the nature of the beast," he said. "Toronto's a great hockey city — obviously I'm from there — so I grew up around it, I understand it. You learn to expect it." was Tavares' answer.
The question was framed to make it seem like a harmless approach at understanding the longings and desires of a market to see it's own wearing their sweater. Frankly, I get it. What market doesn't want to embrace its own, especially when they're as talented as Tavares?
Tavares' Rejection
But the devil is in the details here. Does this question even need to be asked? No. Is it easy to ask? absolutely. Tavares is in Toronto to represent his birth nation.
But Tavares dealt with the question admirably. Addressing this appreciation for Leafs fans plight, but absolutely rejecting their advance. Again.
We're almost starting to feel sorry for Toronto. How often are you going to ask in the hopes that he forgets what he said earlier, or just gives in to your persuasion?
We all know the definition for insanity, repeating something time-and-again expecting different results. It seems that Toronto forgot.
This article originally appeared on