New York Islanders Hit Sunny California in Search of Sunshine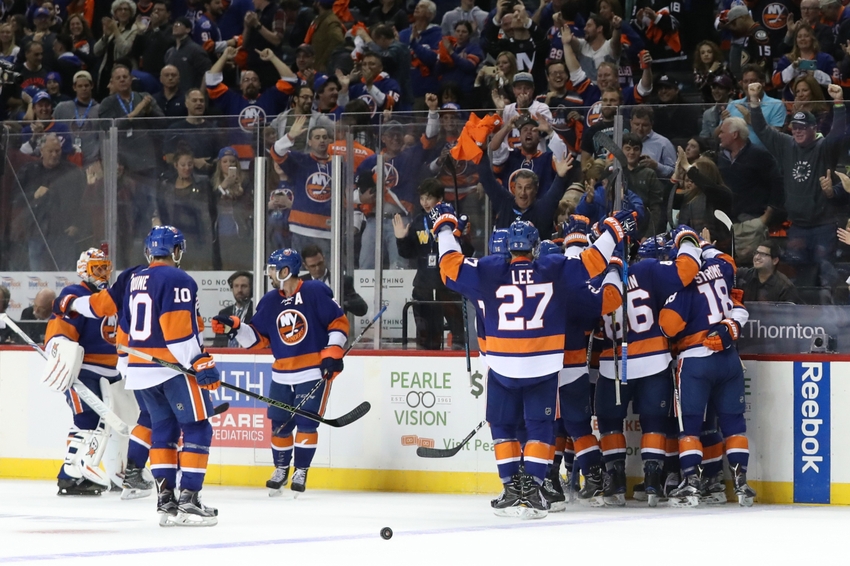 The New York Islanders head out to California to catch some suns, play a few games, and maybe, just maybe, get a few wins.
First up for the New York Islanders in their California road trip is the Anaheim Ducks. In seasons past nothing good ever came out of a trip to the west.
Teams in the western division just seemed to make a meal out of their eastern counterparts. But of late, like last season of late, the New York Islanders have had some minor success in their western swing.
In 2015-16, the Islanders went 7-7-0 on the road against teams in the western conference. To be fair, at this point of the season we'll take something resembling a .500 road trip.
To try and get something going Jack Capuano has juggled the lines…again. This time, however, Anthony Beauvillier finds himself alongside John Tavares.
Finally. How long did that take? How long did it take Capuano to clue in that Beauvillier has been one of the few bright spots on the roster this season, and if a spot is open on the wing with Tavares, maybe try the kid there.
Clutterbuck is a fine player, and I know Capuano loves him, but a first line player he is not. At this point, we don't know if Beauvillier is either, but his NHL work sample isn't large enough for him to be discredited on the basis of his age. Something Jack Capuano is probably going to have a hard time adjusting with.
New York Islanders Lineup:
Bailey-Tavares-Beauvillier    Leddy-Hamonic
Kulemin-Nelson-Strome       Hickey-Boychuk
Ladd-Cizikas-Clutterbuck      de Haan-Pelech
Lee-Quine-Chimera                Greiss (Halak)
Anaheim Ducks Lineup:
Ritchie-Getzlaf-Perry               Fowler-Vatanen
Cogliano-Kesler-Silfverberg   Lindholm-Manson
Rakell-Vermette-Kase             Stoner-Bieksa
Garbutt-Wagner-Boll               Bernier (Gibson)
Where to watch the game:
Venue: Honda Center, Anaheim, CA
TV: MSG+
Radio: WFAN 660AM – 101.9FM, 88.7FM WRHU, 103.9FM WRCN
This article originally appeared on