New York Islanders Daily: Strome Thinks A Deal Will Get Done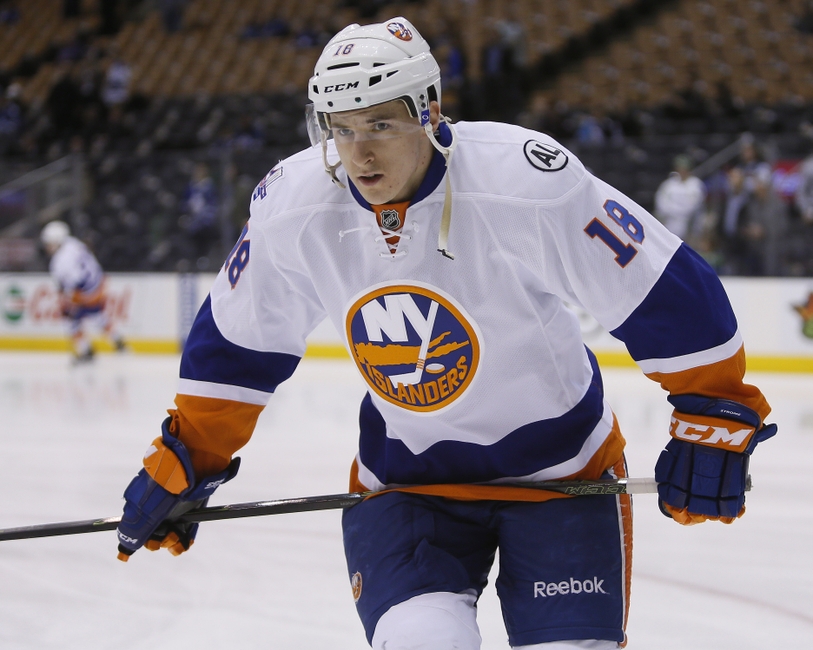 A look around the web at the most recent New York Islanders news. Make Eyes On Isles your go to website for all things Islanders.
The New York Islanders have a rule where if someone isn't signed by training camp they sit the full season. That deadline is this Thursday at 7:00am. Luckily Ryan Strome thinks a deal will get done.
The problem for Strome is that he doesn't have much leverage in negotiations. He is coming off a 28 point season, the previous year he was a 50 point scorer. Strome still has to prove himself before he gets any big money.
On Monday Strome was with his teammates, on the ice practicing. Which if you're an Islanders fan is exactly where you want to see him.
The Islanders talked about moving Strome back to his natural position of center. He's going to have to sign first before that dream becomes a reality. In all likelihood he signs, he's just pulling a Josh Bailey/Brock Nelson and making it close.
Have an Islanders link you want to share? Tweet it to @EyesOnIslesFS with #MyIsles to be featured in our daily links.
Our top 25 under 25 list continues with Matthew Finn (Eyes On Isles)
Jaroslav Halak and Team Europe won in overtime (Eyes On Isles)
Isles Tweet Of The Day
Hard to believe John Tavares turns 26 today. Time flies. #Isles

— Brian Compton (@BComptonNHL) September 20, 2016
This article originally appeared on