New York Islanders Daily: Split Squad Preseason Losses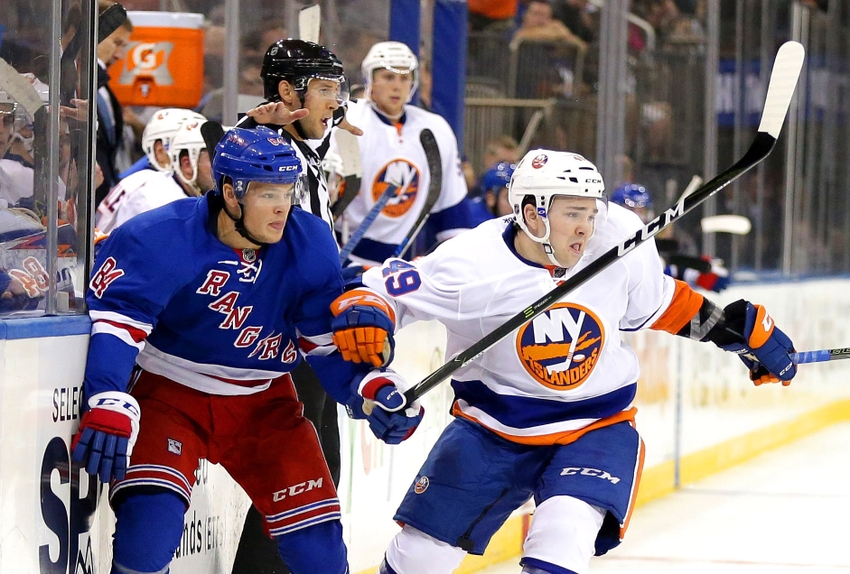 A look around the web at the most recent New York Islanders news. Make Eyes On Isles your go to website for all things Islanders.
The Islanders split their squad for two preseason games yesterday. Half the team went to Philadelphia the other half played against the Rangers. The Islanders lost both games.
The one against the Rangers was televised so I was locked into that one. The final score was ugly 5-2, but there are some positives you can take away from it. For example Mathew Barzal.
What a play by Barzal. Goal credited to Ladd #Isles pic.twitter.com/dgoWc4Njrx

— Eyes on Isles (@eyesonislesFS) September 28, 2016
Sweet pass from Barzal but Quine wiffs #Isles pic.twitter.com/czZPM9lKbL

— Eyes on Isles (@eyesonislesFS) September 28, 2016
The 19-year old looked like a man on a mission. He's trying to make this Islanders team and he put on a good show, with his play-making abilities.
J.F. Berube looked pretty good as well. He made a few nice saves, although the scoreboard in the end looks bad his overall play was pretty good.
Have an article you want featured in our daily links? Tweet it to us @EyesOnIslesFS with the #MyIsles hashtag.
Our top 25 under 25 list continues with Scott Mayfield (Eyes On Isles)
Some highlights of the Islanders at the Flyers (Newsday)
Isles Tweet Of The Day
.@91Tavares and #TeamCanada take Game 1 of the #WCH2016 best-of-three final vs. #TeamEUR. #Islespic.twitter.com/N8tV0FK1hv

— New York Islanders (@NYIslanders) September 28, 2016
This article originally appeared on