New York Islanders Daily: Shane Prince's Hot Start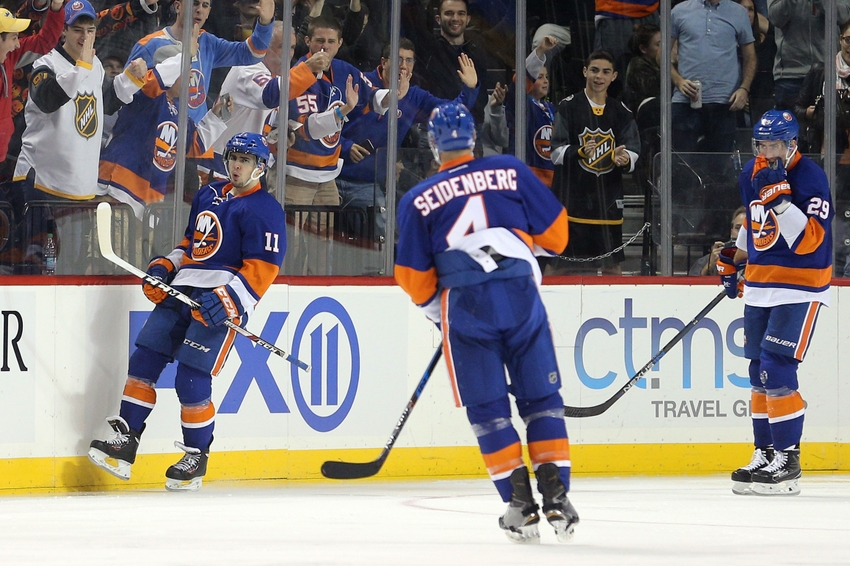 In two games after coming off of IR Shane Prince has two goals for the New York Islanders, and he was a big reason for the win last night.
The New York Islanders have struggled to get their forwards going early on in this young season. Key free agent acquisitions Andrew Ladd and Jason Chimera are still goalless. Surprisingly the offense has come from an unlikely forward the last couple of nights.
Shane Prince has got two goals in his return from IR. Initially it seemed like Mathew Barzal could compete for a forward spot, but now it seems inevitable that Prince will get that spot.
Both of these goals came in very similar fashion. A weird bounce behind the net with the goalie out to play it led to both the goal in Pittsburgh and last nights.
Sometimes it just comes down to being in the right place at the right time, which is exactly what happened to Prince the last two games.
To expect Prince to be one of your big time scorers seems like a stretch, but if he can provide some resemblance of secondary scoring you'd have to be happy with that.
That said the Islanders still need Ladd and Chimera to break out of this funk. They were brought in here for goals and neither of the two are providing any.
Isles Tweet Of The Day
I'm not crying you're crying #Isles pic.twitter.com/zwb6DBGKnF

— Eyes on Isles (@eyesonislesFS) October 30, 2016
Our Stuff
The Islanders beat up on the Leafs in Matt Martin's return (Eyes On Isles)
Here's our highlights of the Isles 5-1 over the Leafs. Thomas Greiss and the offense stole the show in last nights win.
A few ideas for trading Halak (Eyes On Isles)
With the recent goalie drama the Islanders could be looking to move Halak. We came up with a few landing spots for Jaro.
Other Stuff
Halak on the trading block due to crowded goalie situation (Newsday)
Some more coverage of the Halak situation from Arthur Staple. He goes in depth covering all aspects of the goalie drama.
This article originally appeared on