New York Islanders Daily: Re-surging Penalty Kill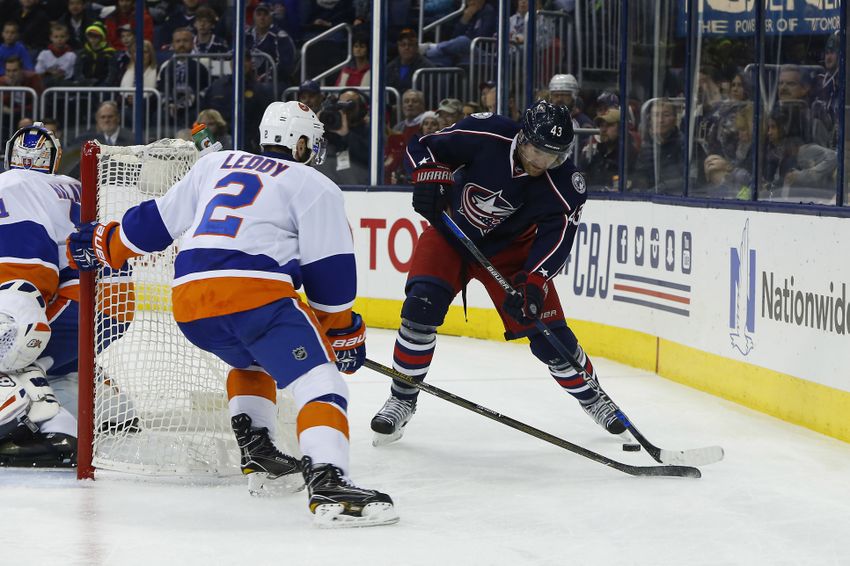 During the New York Islanders recent hot streak, they've become much better on the penalty kill. Which is something that fell apart earlier in the year.
On Saturday night against the Columbus Blue Jackets, the New York Islanders surrendered their first power play goal in 21 tries. The streak unfortunately had to come to an end at some point but the Isles had a nice run going for them.
Dating back to November 12th the Islanders have killed 37 of 40 power play opportunities (92.5%).
"Our stats weren't a good representation of our kill for awhile," Josh Bailey said. "We've had different personnel and sometimes, it just takes a little bit of time to get rolling and we have gotten some great bounces out there, too. I think as of late, we've shown that we have been better at pressuring the puck and we're getting better reads."
Bailey's right, they've just been working better as a unit on the penalty kill.
Similar to the overall standing, the Islanders didn't make up much ground as they're still 13th in the league on the penalty kill at 83%. Although they are definitely trending in the right direction.
With a tough stretch of games coming the Islanders will need their penalty kill unit to continue to be strong. They're still in last place in the division, if they want to make up some ground it starts there.
Isles Tweet Of The Day
#Isles really need to consider making a move for offense (of course). Schedule is insane and a million road games are coming.

— Jeff Capellini (@JCapWFAN) December 12, 2016
Our Stuff
Jack Capuano continues to make no sense (Eyes On Isles)
Having a hard time figuring out what coach is saying? You're not alone, we attempt to decode Cappy's message.
Other Stuff
You won't win when you turn the puck over (LHH)
This is true, and it's a quote from our fearless leader Jack Capuano. In this rare instance Capuano said something post game that actually made sense.
This article originally appeared on