New York Islanders Daily: Jack Capuano Rips Team After Loss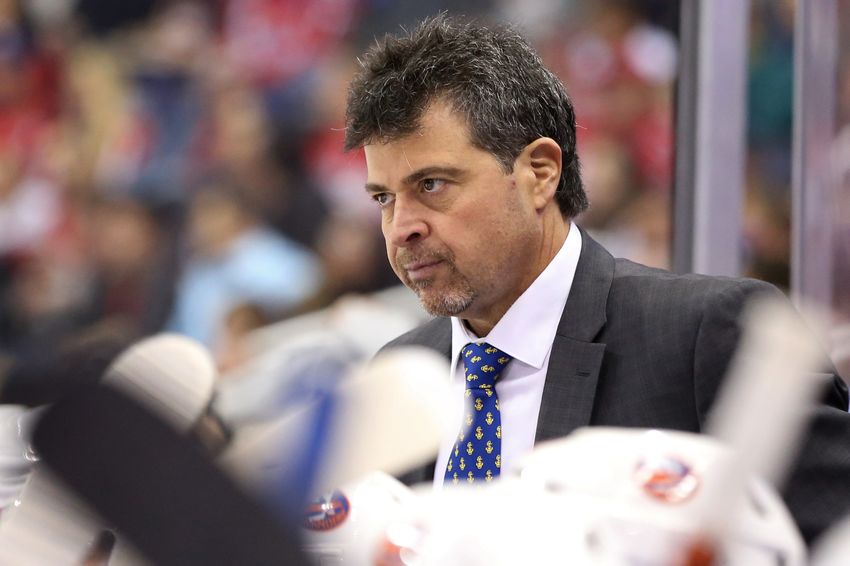 Jack Capuano was pretty upset with the New York Islanders after they allowed four goals in the third period and lost to the Blue Jackets 6-2.
The New York Islanders actually showed some resiliency through the first two periods. Especially when they went down 2-1 and John Tavares scored to tie the game up. But, once the third period rolled around it got ugly.
The four goals in the third period sparked an angry Jack Capuano.
"You're not going to win when you make dumb decisions with the puck,"
This is true. You're certainly not going to win many hockey games when you continuously turn the puck over.  Nick Leddy's turnover was by far the worst of the game.
"Just a silly mistake by me," Leddy said. "It started with me, it's definitely a bad pass and it just started to snowball after that."
Leddy's correct unfortunately. His poor mistake is what ended up spiraling the game out of control. In the third it looked like the team just stopped playing defense. We'll have to pump the breaks on the Islanders being back.
Isles Tweet Of The Day
It's becoming common to see the #Isles not take advantage of teams on a back to back, hurts them every time

— Rob Taub (@RTaub_) December 11, 2016
Our Stuff
Here's some analysis of Capuano's Press Conference (Eyes On Isles)
Ever wonder what the hell Jack Capuano is saying sometimes? Us too, we try to decode it for you and explain what he actually means.
Other Stuff
John Tavares a top priority for owners (Newsday)
That seems like a given but it's always good to hear. The Islanders search for a team president in order to instill stability and have a plan in place in order for JT to stay.
Islanders eye Belmont (ESNY)
Is a return to Nassau really the best idea? Find out in this article from Elite Sports NY.
This article originally appeared on