New York Islanders Christopher Gibson Releases Cool New Mask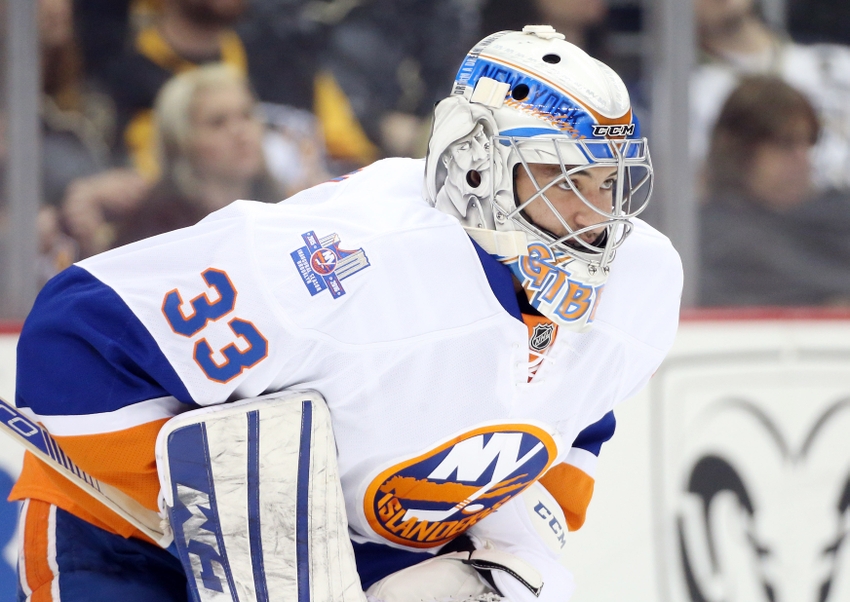 New York Islanders goalie Christopher Gibson released a picture of his new mask and it looks amazing.
New season, new mask @NYIslanders and @TheSoundTigers fans what do you think of my new mask by @zonorangepic.twitter.com/dsoAjWXkvj

— Christopher Gibson (@CGibber37) September 7, 2016
Wow, bravo Christopher Gibson! The New York Islanders/Bridgeport Sound Tigers goalie dropped the design for his new mask on twitter and it was a big hit.
Everything about it is cool looking. The logo/color scheme to the demon thing on the helmet and even the font is just fitting for this look. Gibson knocked it out of the park on this one.
I've always admired goalie equipment. Maybe it's because of my days from working at a hockey store (shout out to Play It Again Sports). But, the detailed helmet designs and the customization of goalie pads always was so cool to me.
Gibson played in just four games for the Islanders last year. Realistically he's an emergency option, because Jaroslav Halak, Thomas Greiss and J.F. Berube are in front of him on the depth chart.
We may not see much of this new design here in Brooklyn, but you will see it in Bridgeport.
Between Thomas Greiss' equipment for the World Cup of Hockey and Gibson's mask one thing is for certain. The New York Islanders goalies certainly know what they are doing when it comes to their gear.
It's a 10 out of 10
This article originally appeared on