New York Islanders Can Trade for Top Level Talent
Michel Anderson/FanSided via Eyes On Isles

Fansided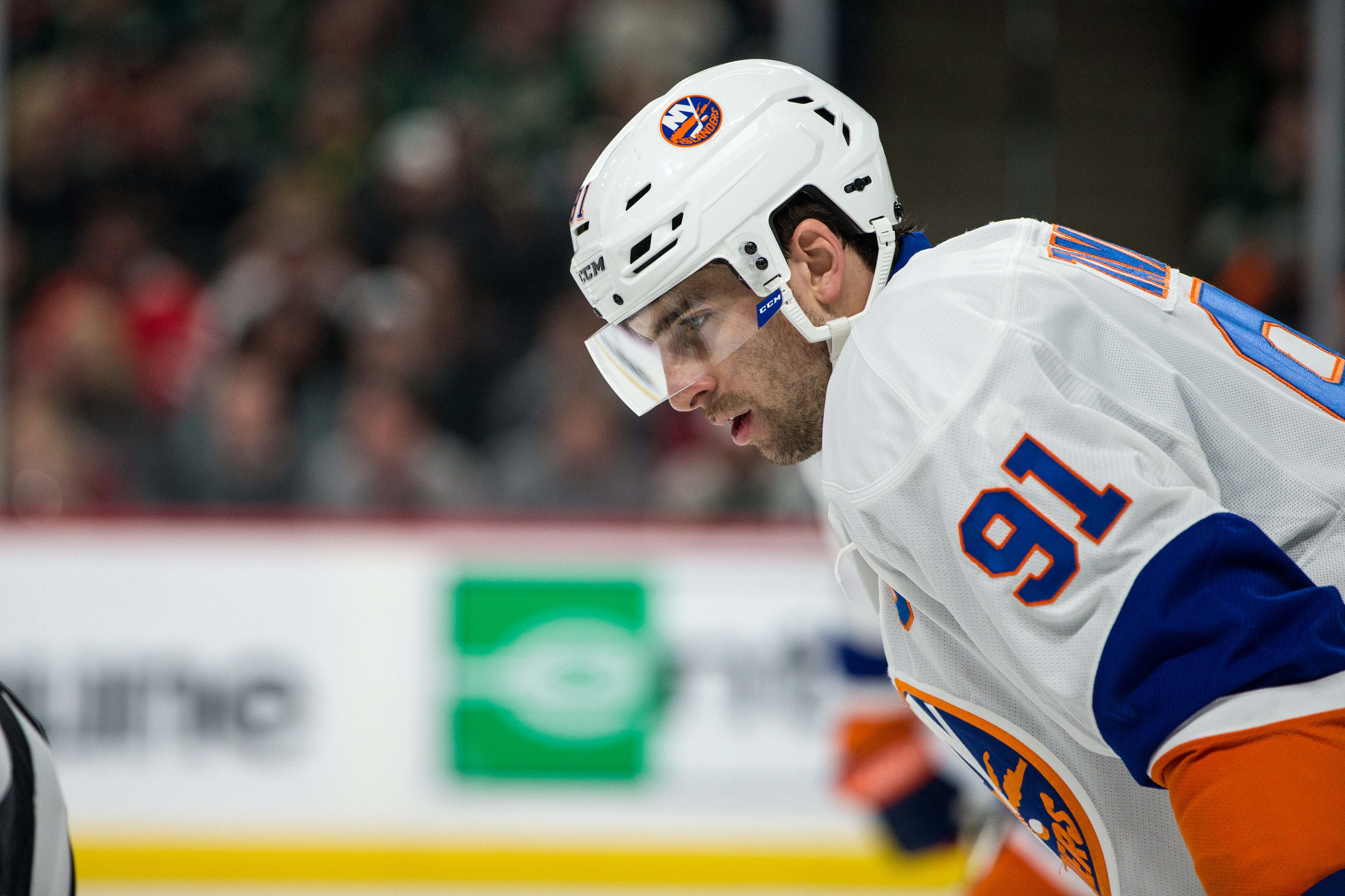 Unless there's a total shift in the way the New York Islanders are playing this year they're going to be sellers at the trade deadline. Who can they get rid of and for what?
We've already established that the New York Islanders are likely going to be sellers at the trade deadline. Take last night's soul-crushing 7-4 loss to the Carolina Hurricanes as a nice little recent example of why.
At one point the Islanders were up 3-1 on the Hurricanes and cruising to seemingly easy two points. Six unanswered goals later and the Islanders leave Raleigh with nothing but a severely bruised ego.
The Islanders still managed to score four of their own, that should be enough to win a hockey game. Two of those (and contentiously a third) came off the stick of captain John Tavares. That's five in two games for the captain.
It's inarguable that Tavares needs support. And there's only a few ways to get him that support. Free agency is one the Isles have already tried and called it a failure pretty early on as Andrew Ladd is playing on the fourth line.
Drafting talent is another. But the 2017 NHL draft is shaping up to be Nolan Patrick and a barren wasteland of maybe talents. So unless the Isles know they're going to win the lottery, draft picks won't do.
Leaving a trade as the last option. Top level talent is what the Islanders need. So how can the Islanders shed some of these players to land an impact player? Here are a few ideas on how the Islanders can translate some of their depth assets into top level support for 2017-18.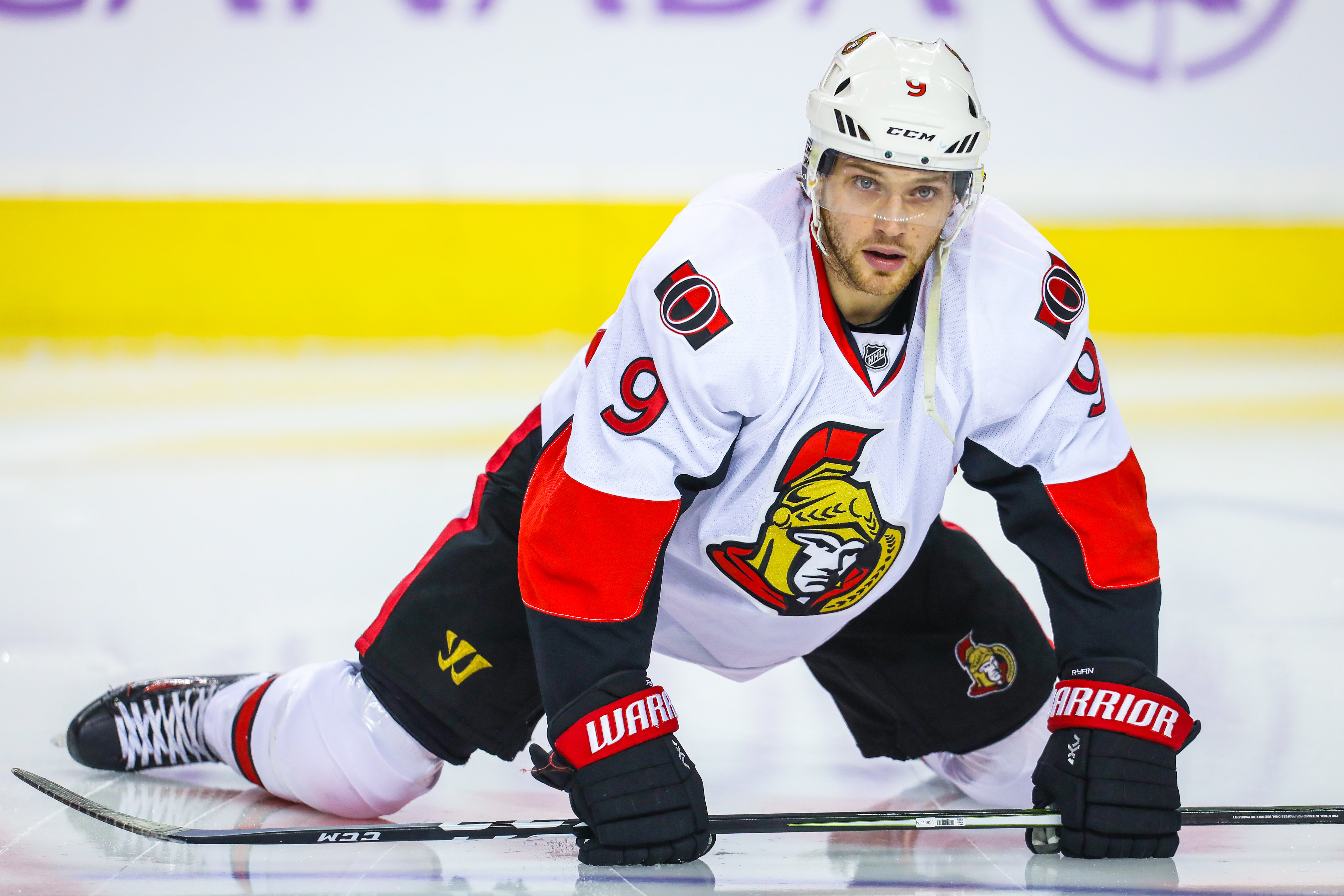 Bobby Ryan


Senators get
Anders Lee, 2017 1st Round
You got to give to get. Bobby Ryan, on his day, is the exact type of player the New York Islanders need. A 70+ point player back in Anaheim, Ryan is a shoot first type of a player with a quality shot to bury his chances.
So why does Ottawa want him to go in the first place? If Bobby Ryan's top level talent, why does a team in a playoff position want to get rid of him?
Reports coming out of Canada's capital have it that Ryan has a frayed relationship with new coach Guy Boucher. Being benched on two occasions will do that to a player. Although Ryan isn't without some blame. Staying out past the teams 11:00 pm curfew.
And his 16 points in 35 games are well below the expectation his $7.25 million cap hit brings.
So why do we want him? That sheer goal scoring talent and capability. Put him next to top level talent, like John Tavares and Ryan should flourish.
Before going to Ottawa, Ryan played three years alongside Corey Perry and Ryan Getzlaf. He put up 192 points in three years with the Ducks.
How does the deal get done? Ottawa has to eat some salary. According to Cap Friendly, the Islanders only have $1.563 million in cap space. Sending Lee and his $3.75 million Ottawa's way free's up some space, but still not enough to make room for Ryan big time cap hit.
Chance This Deal Gets Done: C (In the Offseason: B)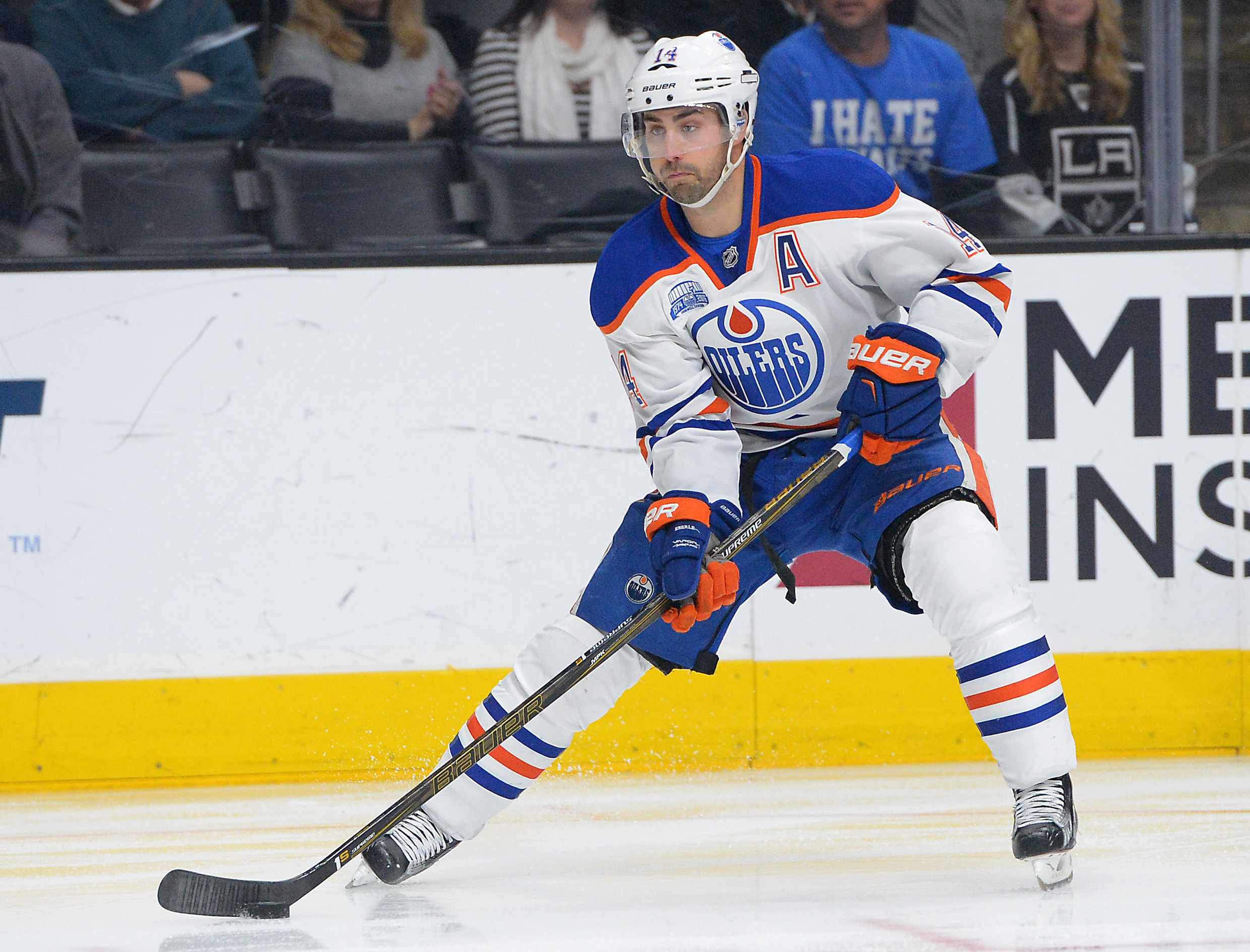 Islanders get
Jordan Eberle


Oilers get
Travis Hamonic
Even thought the Edmonton Oilers picked up Norris lock Adam Larsson they still need defencemen. Darnell Nurse and Oscar Klefbom are fine defenders, but there's a reason GM Peter Chiarelli decided to get Larsson. Cause he's a Norris lock…
Sending Travis Hamonic to the Oilers makes sense for a few reasons. He's back in Western Canada where he likes to be. The Oilers can use another shutdown blueliner to compliment that scoring machine they have on the other end of the ice. And the Islanders need a winger that can finish
And the Islanders need a winger that can finish, can play with elite level talent, and just never quits. (Notice if you hear an all too familiar name in the video).
Moving Hamonic for Eberle settles what both teams need, and has the bonus of freeing up $2.1 million of cap space for McDavid in a year.
Chance This Deal Gets Done: B-
James van Riemsdyk
Islanders get
James van Riemsdyk


Maple Leafs get
Thomas Hickey, Devons Toews, 2017 3rd Round Pick
Much like the Edmonton Oilers, it's no secret that the Toronto Maple Leafs need help on the blue line with competent and serviceable defencemen. The Islanders have a number of those. And all they want in return in van Riemsdyk.
The Toronto winger is nearly on a point-per-game pace with 35 points in 40 games. With the slew of hyper-talented kids the Leafs have coming up they can deal van Riemsdyk without fear of a dip.
In return, the Islanders could give up a package of Thomas Hickey, Devon Toews out in Bridgeport and a third-round pick.
Hickey's playing second pairing minutes alongside Johnny Boychuk. He could easily slot in anywhere along Toronto's bottom two pairings.
But the real gem to this trade, for Toronto that is, is Devon Toews. The 22-year-old is playing his first season in the AHL and has hit the ground running with 24 points 35 games with the Sound Tigers. He's that offensive-defenceman that every team needs.
Chance This Deal Gets Done: B-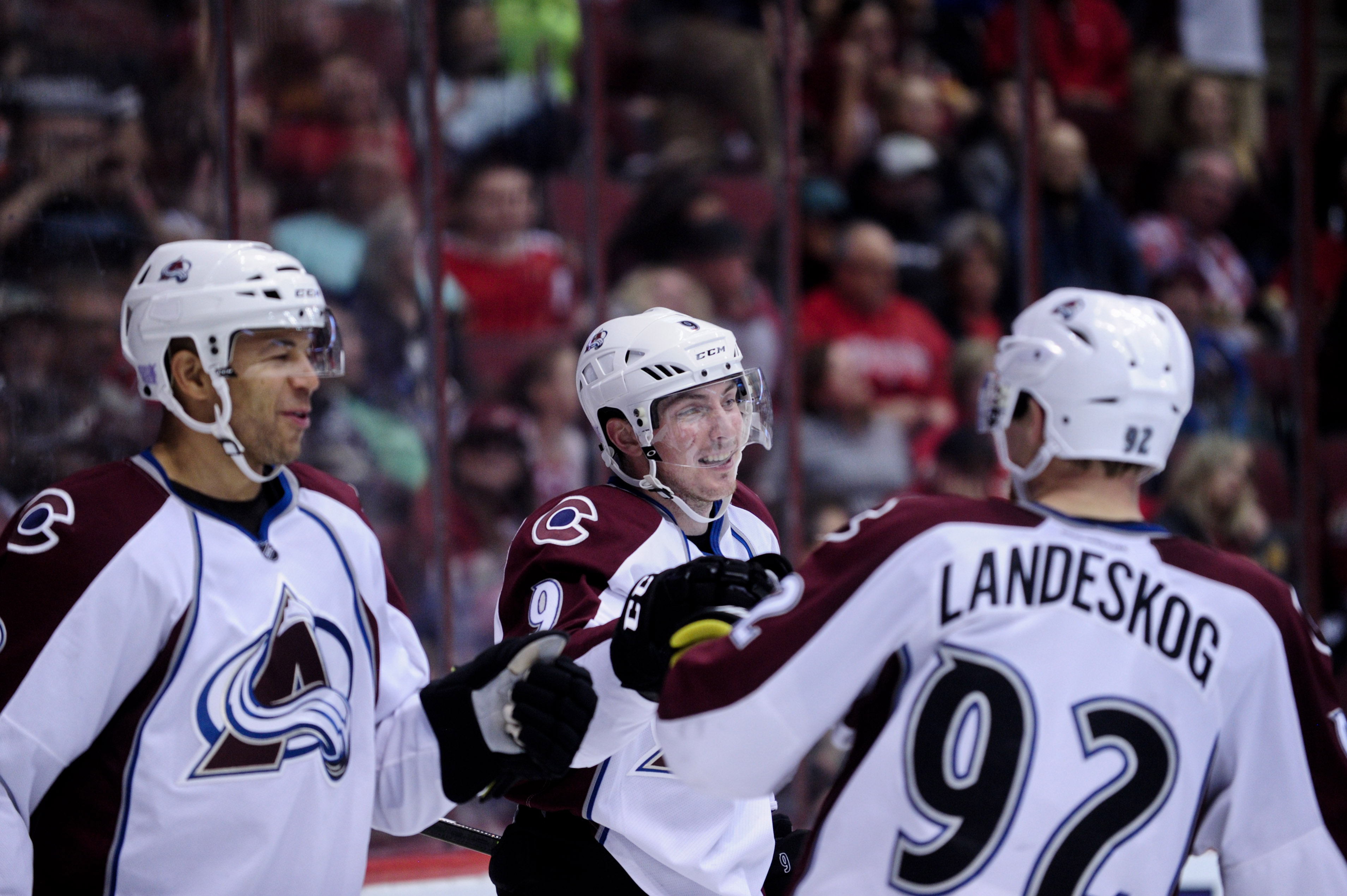 Matt Duchene/Gabriel Landeskog
Islanders get
Matt Duchene or Gabriel Landeskog


Avalanche get
Travis Hamonic, Josh Ho-Sang, (+2017 1st Round Pick for Duchene)
The Colorado Avalanche have been pretty clear they want to trade either Matt Duchene or Gabriel Landeskog for defense. The Islanders could use either.
Matt Duchene has been the one more frequently linked to the Islanders. He's the flashier of the two, and is more prolific in front of net compared to his captain with 25 points to Landeskog's 14 this season.
That's why Duchene is going to cost more and why Colorado are asking so much. Although rumor has it that the price of a top pairing defenceman, a first round prospect and more goes for both Duchene and Landeskog.
More Islanders News: Josh Ho-Sang Was Late…Again
I think the Islanders can swing a trade for Landeskog without having to go down the "and more" route. Hamonic fills the top pairing void the Avalanche are looking to fill. Ho-Sang fills the void as a top level prospect.
He's had his off-ice issue recently, which is why the Isles are ready to cut ties with the 28th overall pick from the 2014 draft. But a change of scenery is exactly what Ho-Sang could use. Get out of the Islanders organization because it's clearly not working for either parties.
Chance This Deal Gets Done: B+
The Islanders need to address their issues up front. Choosing to do nothing while still an option, at least if the band Rush is to be believed, it isn't one that's going to get the Islanders into a position to even be considered a contender.
More from Eyes On Isles
This article originally appeared on