New York Islanders: Barclays Ice Isn't the Worst in League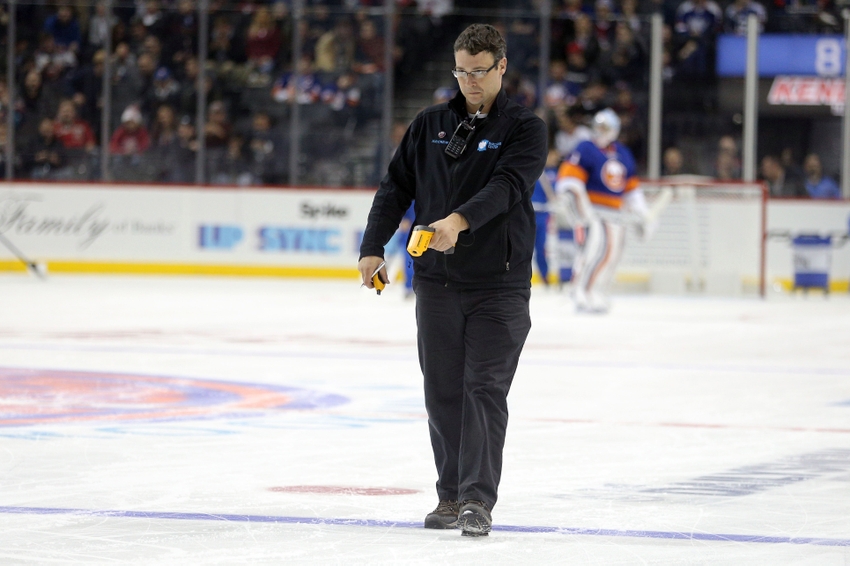 For the past few weeks, anything surrounding the New York Islanders was negative. The team was losing. Free agents signing look like busts. Turmoil in the crease. And the Barclays Center was again an embarrassment. Until now.
Rejoice New York Islanders fans, everything is coming up Isles now. According to Arthur Staple, the ice at the Barclays Center isn't the worst in the league.
It's been a tough few weeks for the Islanders. Everything in the news regarding the Islanders was just negative. But now it seems that the ice at the Barclays isn't that bad. At least relatively speaking that is.
Talked to a couple Lightning players and asked about the Barclays Center ice. "It's 10 times better than ours." #Isles

— Arthur Staple (@StapeNewsday) November 10, 2016
It makes sense that the ice out in Tampa isn't the best. The average high in Tampa is 82 degrees. That's weather that isn't conducive to making ice, let alone keeping it pristine over three 20 minute periods.
Want your voice heard? Join the Eyes On Isles team!
If Tampa's ice is that much worse than the ice at the Barclays, it can safely be assumed that the ice in Sunrise and Phoenix is somewhere around the same quality.
We just don't hear about their ice conditions. Maybe because it's Florida and Arizona. It's almost expected that the ice isn't going to be great in either of those states. Because, well, it's hot there. Like all the time. That' not necessarily the case in New York. So it stands out.
That or the fact the Barclays doesn't have the same ice making infrastructure as the Amelie arena. You know, cause Barclays wasn't made for hockey. But whatever. Let us all rejoice and remember this from here on in. The Barclays does not have the worst ice. At least according to players.
More from Eyes On Isles
This article originally appeared on