New Jersey Devils: Taylor Hall Scores Twice in Win (Video)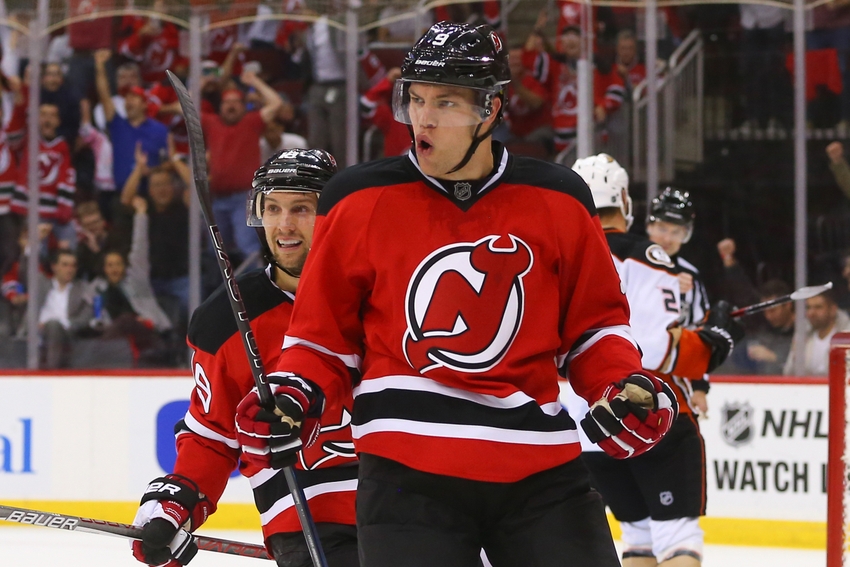 The New Jersey Devils were able to win their home-opener against the Anaheim Ducks. The star player was none other than Taylor Hall.
This offseason, the New Jersey Devils needed scoring. After being one of the worst offensive teams in the NHL last season, the Devils made a big move to bring in forward Taylor Hall. After having a few really good seasons with the Edmonton Oilers, Hall was brought over to be a star on offense for the Devils.
In the first two games of the season, Hall was kept quiet on the road. However, Hall sure seems to like New Jersey, as he was able to score two goals in their win on Tuesday night.
After allowing a power-play goal in the first period, the Devils would strike back in the second. While trailing by one score in the second period, the Devils scored a power-play goal of their own to tie the game. On a rebound from a shot at the point, Hall blasted an easy one past Ducks goalie John Gibson.
About four minutes later in the period, Hall and the power-play unit would strike again. On a shot from Kyle Palmieri, Hall was able to redirect it from in front of the net to get it past Gibson for the second time.
Furthermore, with Cory Schneider in the net, the Devils were able to hold on to the 2-1 lead in the third period to earn their first win of the season. Finally, it was certainly an exciting night for Hall, who is going to be a fan-favorite after his great performance in his new home.
More from Empire Writes Back
This article originally appeared on