New Jersey Devils Struggling on the Road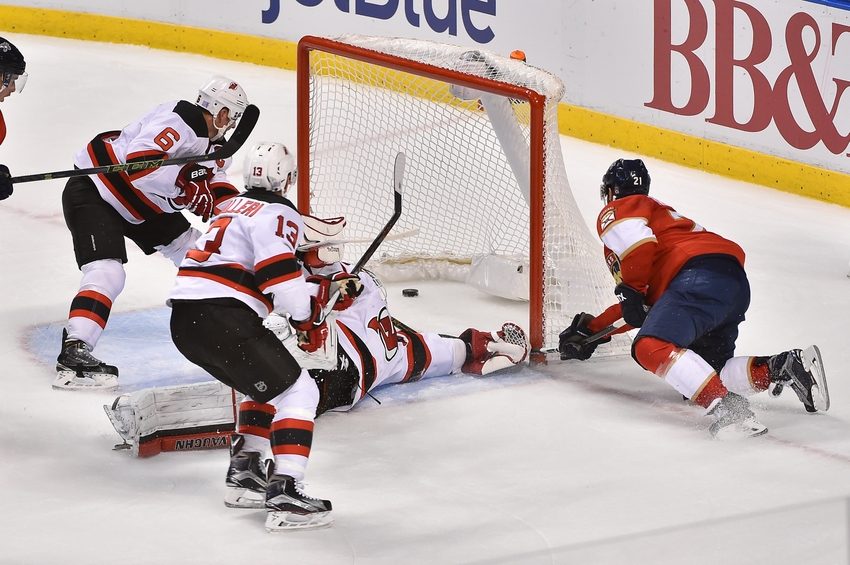 It has been a good start to the season for the New Jersey Devils, but playing on the road has been an issue for them so far.
Through the first 10 games of the season, the New Jersey Devils have a 4-3-3 record. After missing the playoffs last season, the Devils do have hopes of reaching the postseason this year. If they are going to achieve that, they will have to play much better on the road.
The Devils have played five games on the road so far this season, and have yet to win a game. In those five games, the Devils have lost in overtime in two of them. Both those overtime losses have come against the Florida Panthers, who were a playoff team last season.
Veteran center Travis Zajac isn't sure what is different on the road for the Devils, but he is well-aware of the struggles.
"There's a reason, and I don't know that we've played our best on the road yet," center Travis Zajac said to Chris Ryan of NJ.com. "So you need to have a 60-minute effort and continuously buy into what you need, you can't stray from the game plan."
One of the reasons why the Devils might be struggling on the road is because they are allowing three goals per game. While that isn't an awful number, it is a bit high for a Devils offense that still is a work in progress.
The addition of Taylor Hall has certainly helped the Devils offense already this season, but there is still a lot of work to do. The first five games on the road have been against quality opponents, as they have faced just the Panthers, Boston Bruins, and Tampa Bay Lightning.
On Sunday, the Devils will be on the road once again to start a home-and-home against the Carolina Hurricanes. With a West Coast trip looming in the middle of the month, the Devils will want to get their first win on the road soon rather than later.
More from Empire Writes Back
This article originally appeared on