New Jersey Devils Prospects Challenge Update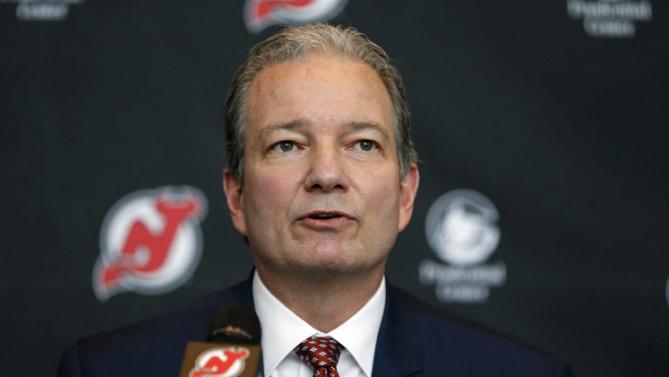 The New Jersey Devils today released their roster for the 2016 Prospects Challenge. Here's our first impression.
The 2016 Prospects Challenge will take place in Buffalo, NY at Harborcenter. The Devils two matches will occur Saturday, September 17 at Buffalo and Sunday, September 18 vs. Boston.
New Jersey Devils Season Preview: Keys to Playoff Contention
.
Here are some of the participants Ray Shero and his team will no doubt be watching with a keen eye at the tournament.
Team Roster
Goaltenders: MacKenzie Blackwood, Ken Appleby, Evan Cormier.
Forwards – Nick Lappin, Miles Wood, John Quenneville, Brandon Baddock, Ryan Kujawinski, Blake Pietila, Nathan Bastian, Joe Blandisi, Pavel Zacha, Jan Mandat, Kevin Rooney, Brandon Gignac, Blake Coleman, Michael McLeod, Blake Speers.
Defensemen – Joshua Jacobs, Ralph Jarratt, Steven Santini, Marcus Crawford, Colton White, Colby Sissons, Alexander Kuquali.
Impressions
Here are some quick impressions on the selections.
Many of the Devils "Crown Jewels" of the future will be taking the ice at the Prospects Challenge.
There is certainly no lack of firepower on the team. Three forwards who were first rounders in Pavel Zacha, John Quennneville and Michael McLeod, an experienced NHL forward in Joe Blandisi and the promising upcomers Nick Lappin and Miles Wood highlight the group.
Not often you see three "Blakes" on a hockey team. This could be an NHL record! Hopefully they don't all play on the same line.
Good thing MacKenzie Blackwood and Ken Appleby looked so good at the summer Development Camp scrimmage, for it sure looks like they might see a lot of rubber with this group of blueliners!
Kevin Rooney looked good in that scrimmage too. Will be interesting to see if he can back up that game with a few more against higher level competition.
The Devils will be looking to avenge a 6-2 drubbing administered by the Sabers in last year's event.
On The Mend
It's good to see Zacha, who missed Development Camp with a hip injury, and McLeod, who left the scrimmage with an undisclosed issue, back at 100% ready to go. Unlike Blandisi and Quenneville, who had physical issues of a more temporary nature during Development Camp, the issues of New Jersey's past two first round selections had a touch of an air of mystery around them. They are both future studs for New Jersey and it's important they stay healthy.
Of course, the Prospects Challenge is not exactly the World Cup Of Hockey, but for die hard Devils fans, there will be considerable interest in the growth and development of the team's future stars.
More from Pucks and Pitchforks
This article originally appeared on