New Jersey Devils Need Reid Boucher Leap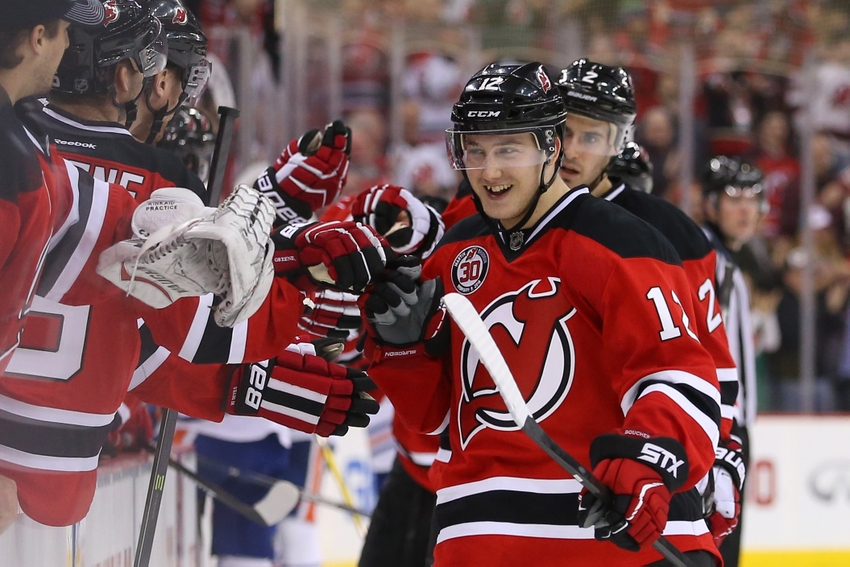 The New Jersey Devils need to improve their scoring depth in order to make the playoffs. One way they can do that is if Reid Boucher makes the leap into a stronger offensive player.
If the New Jersey Devils are going to make the playoffs in 2016-2017, they will need offensive help from more than just the few big names they have. Reid Boucher has the potential to be the finishing touch of the increased depth they need offensively to make the leap to a playoff team.
New Jersey Devils Season Preview: Keys to Playoff Contention
Boucher, a 4th round pick in 2011, has shown some promise for such a young player. He just turned 23 this month, and he is coming off a year in which he played a career high of 39 games. He racked up 8 goals and 11 assists in those 39 games, which put him on pace for finishing third on the Devils in goals and fifth in assists if he had kept that up for a full season. Boucher showed the ability to score in the OHL when he broke Steven Stamkos' single season goal record. Now the Devils are hoping he brings out that scoring ability even more.
Boucher's scoring ability stems from his shot creation and conversion abilities, two stats in which the Devils severely struggle as a team. He put up 74 shots in 39 games, and his shots per game number was better than all but two of the Devils players who finished the season with the team (Kyle Palmieri and Mike Cammalleri were the two better). He scored on 10.8 percent of his shots, which was above the league average of 9 percent and 10th on the team. If Boucher can continue to put up a significant amount of shots with an above average conversion percentage over a full season, that will help the Devils immensely, as they specifically need a boost in those stats.
One area Boucher should definitely look to improve is in puck possession, another metric the Devils struggled in (they were 29th in Corsi percentage). His personal Corsi percentage was 43.2 percent. The team needs to improve in that area in order to win more games, and if Boucher grows there, that will help. He needs to be more physical and confident with the puck in order to help set up plays in the offensive zone. The new additions should help in that area, as he will be playing with more talented offensive players. Improving on the defensive end would help as well, but his role isn't expected to be a two-way one in the same manner as that of a player like Adam Henrique or Kyle Palmieri.
Boucher's potential improvement is key to the Devils season. They will need offense from more than just their top few players this season, and he can grow into a reliable scorer. If he does, that addition may be just enough to give the Devils the few extra points they need to get into the playoffs. If he does not grow into a consistent offensive contributor, the question will then be raised of whether he is a part of the team's future.
More from Pucks and Pitchforks
This article originally appeared on