New Jersey Devils Leaving Too Many Points on the Table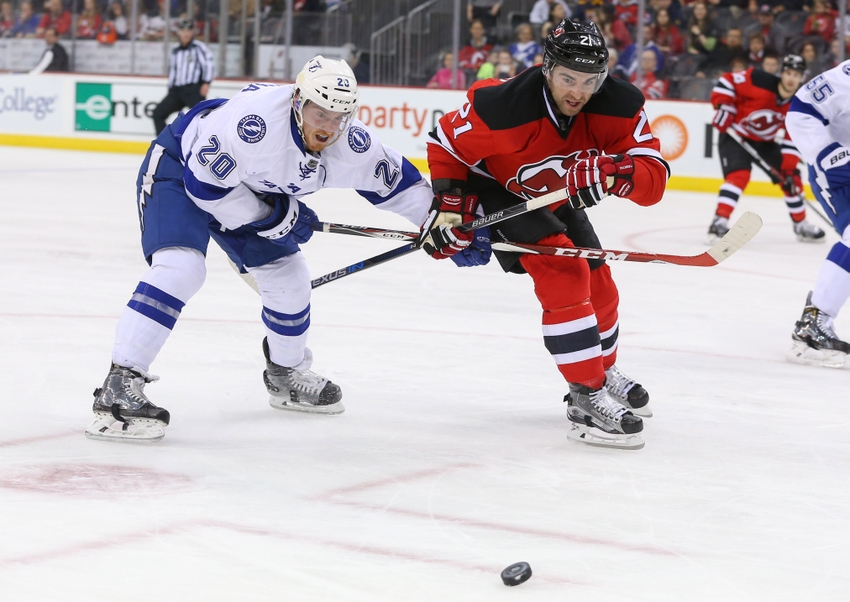 Although the NHL season is barely underway, the New Jersey Devils have already let too many points escape their grasp. What can the team do to dig themselves out of a familiar hole?
The New Jersey Devils are 11 games into a long 82-game season. With a current record of 5-3-3, they've collected wins in almost half of those games. That's a positive. However, it's the third column that brings concern to myself, and other fans as well.
In over a quarter of the games the Devils have played thus far, they've lost in overtime. With only a singular overtime victory this season, they are 1-3 after 60 minutes. While, yes, I will concede that it is too early to be thinking about this too much, I will argue that this has been a familiar source of trouble for the Devils in the past few years. Addressing it early might be able to snap the team out of a seemingly repetitious funk.
Best case scenario, let's say the Devils won all 4 overtime games. They'd currently be 8-3-0, with 16 points in 11 games. They'd be the top Wild Card team, and a mere 4 points back from the division-leading Rangers, with the Devils having 2 games in hand. Are these unrealistic expectations? Optimistic, but not unrealistic.
New Jersey Devils: Cory Schneider Will Benefit from World Cup of Hockey
Why is this so important to examine early in the season? Let's take a look at the 2013-2014 Devils. They lead the league in overtime/shootout losses with 18, and missed the playoffs by 5 points. Had the Devils been able to pick up wins in 5 of those 18 games, which still would have made them one of the worst teams in the OTL category, they would have squeaked into the postseason.
Granted, it took breaking a record in order to achieve this feat of mediocrity: most shootout losses in a season (13). They would extend the record into the next season and set the record for most consecutive shootout losses with 18.
You might say, "well at least we haven't lost in a shootout this year!" You'd be right, but only because the team hasn't played well enough to force a shootout. Overtime was still 4-on-4 back in 2013-2014, so every game now has a higher chance of ending before a shootout. However, the Devils excelled at the new 3-on-3 format last year, netting 9 of their 38 wins in overtime. This year's overtime formula isn't working, and needs a retool before too many points are lost because of it.
Obviously getting one point out of a game is better than none. But had the Devils lost all of their overtime games this season, they'd be only one point back from where they are today. Closing out these hard-fought games is important. In fact, on November 3rd, the Devils battled back from being down 3-1 in the 3rd to tie it with only minutes remaining. They forced overtime and earned that extra point. They just needed to convert and they'd be sitting with a respectable 50% success rate in overtime.
With 71 games still left to play, the Devils have more than enough time to solve their overtime woes. But this was the same thing that was said about the 2013 Devils in the shootout. Eventually the clock will run out, and when it does, the Devils will need to be on the right side of 50% in overtime, or they may suffer the same fate they have for the past four seasons: golf in May.
More from Pucks and Pitchforks
This article originally appeared on