New Jersey Devils History – Looking Back on the First Home Opener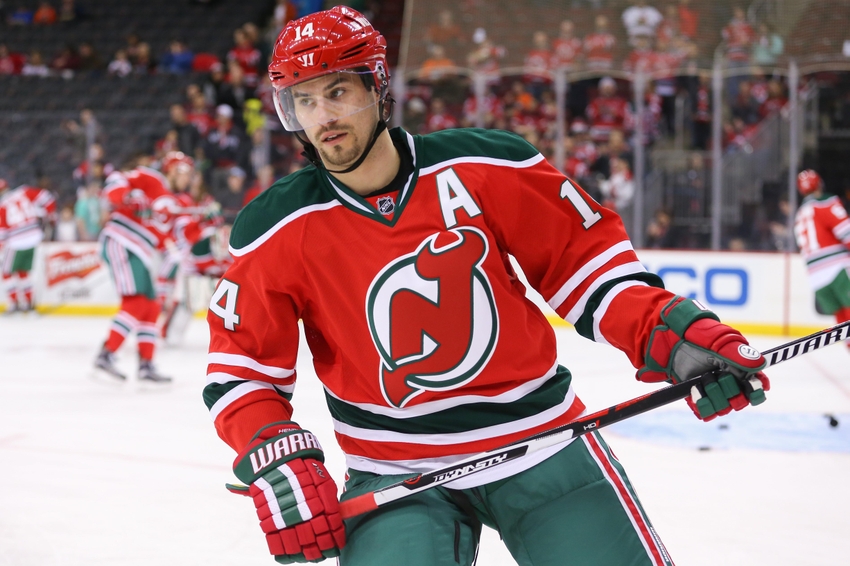 Thirty-five years ago, an NHL hockey club made their way east from Colorado to start a new era in New Jersey. Here's a look back at the very first home opener in New Jersey Devils history.
New Jersey Devils history actually begins not in the Garden State, but in Denver. In the early 1980's the team formerly known as the Colorado Rockies had considerable financial difficulties. As documented in Chico Resch's excellent book, "Tales From The New Jersey Devils Locker Room", club practice facilities were squalid, attendance was low and the general health of the franchise was decreasing at an increasing rate.
That all changed when the Devils' equivalent of a Patron Saint, Dr. John McMullen, took an interest in the team, paid territorial fees to the New York and Philadelphia clubs to move to New Jersey, and the Devils were born.
A lot has happened to the Devils since their first home opener 35 years ago.
The first home for Jersey's Team was Brendan Byrne Arena (subsequently named the Continental Airlines Arena and Izod Center). The Devils shared the venue with the basketball teams New Jersey Nets and Seton Hall Pirates . At the time, it was considered a state-of-the-art NHL facility. It also beloved by many Devils' fans for the opportunity to copy the football tradition of tailgating, something not possible in today's downtown city venue.
The initial home opener was contested against the Penguins, and ended in a 3-3 tie. It's safe to say that most hard core Devls fans know that New Jersey's first goal scorer was Don Lever, the Devils' first captain. It was the first of 23 goals Lever would tally for the Devils during the 1982-83 season. Fewer fans could probably name the other two players to light the lamp (Hector Marini, Merlin Malinowski). The aforementioned Chico Resch was between the pipes for the draw.
The Devils open their 35th anniversary season tonight against the Ducks.
The Devils got off to a great start in their initial campaign in New Jersey, sporting a 3-1-3 record after seven games. Alas, the rest of the season did not go so well. We'll refrain from commenting further on their final position in the NHL standings. It wasn't pretty.
Will the 2016-17 35th anniversary home opener be as historic for the club? Probably not. But at least the Devils got off the snide and secured their first win of the season. Eventually, their much-improved depth at the forward position was bound to pay dividends. It's great that happened tonight.  .
Anaheim was a super club who was hungry and was seeking their first win of the season. They are now even hungrier still!  Great win by the Devils.
More from Pucks and Pitchforks
This article originally appeared on