New Jersey Devils: Cory Schneider Needs to be Better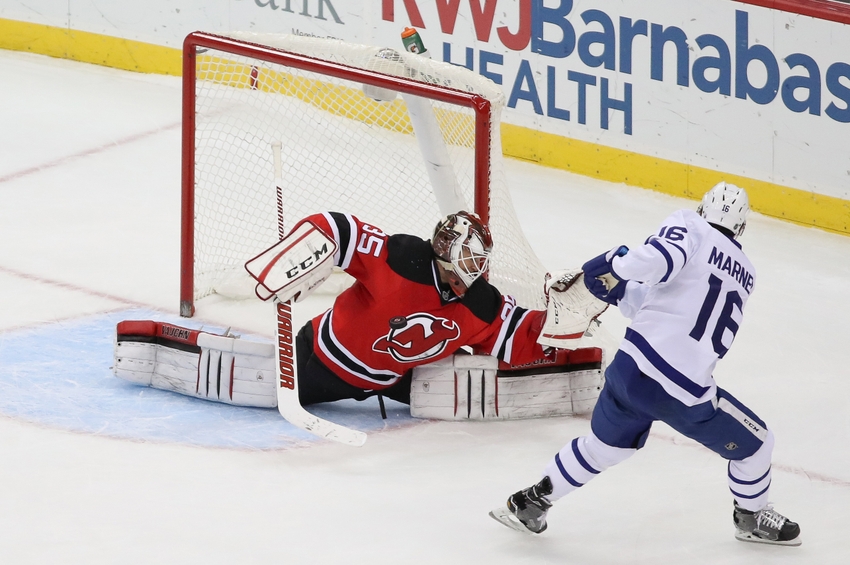 The New Jersey Devils have fallen on some tough times recently. Who do they need to play better to turn it around?
After a great start to the season, the New Jersey Devils have started to struggle recently. A few weeks ago, forward Taylor Hall had to undergo knee surgery. Many believe that the injury would cripple the Devils offense, but they have done well getting the puck in the net without their star.
In the last five games, the Devils have a 1-3-1 record, and it is obvious what the problem is. In those five games, the Devils have allowed 20 goals. One player that needs to be better for the Devils is their All-Star goalie Cory Schneider.
"There's some stuff that we can tighten up, I can tighten up. I can be better," Schneider said to Chris Ryan of NJ.com. "I think we can be better as a team defensively because you know, giving up three, four, five goals a night, it's not a recipe for success for our team."
In his last four games, Schneider has allowed 15 goals and hasn't had a save percentage over .900 in any of those games. As good as Schneider is, those numbers simply don't cut it. With Hall out, the Devils offense is certainly not as good, and that means that Schneider and the defense have to play up to their potential.
"It start's with me to be better, and I think it goes from there. We can lock it up on defense a little more."
Defenseman Andy Greene said after their recent loss to the Detroit Red Wings that the defense has to be better in front of Schneider.
"I don't think we got to our game for a consistent time. There were spurts there, but going to the third, we still didn't play very well," Greene said to Ryan. "We can't expect to play games like that and come out with wins."
Starting on Saturday, the Devils will be on a four-game road trip. Playing on the road has been an issue for them this season, and they will be playing some good teams like the Pittsburgh Penguins and Chicago Blackhawks.
If Schneider and the defense don't figure out what's wrong, the Devils will be in for a long road trip.
More from Empire Writes Back
This article originally appeared on