New Jersey Devils Claim P.A. Parenteau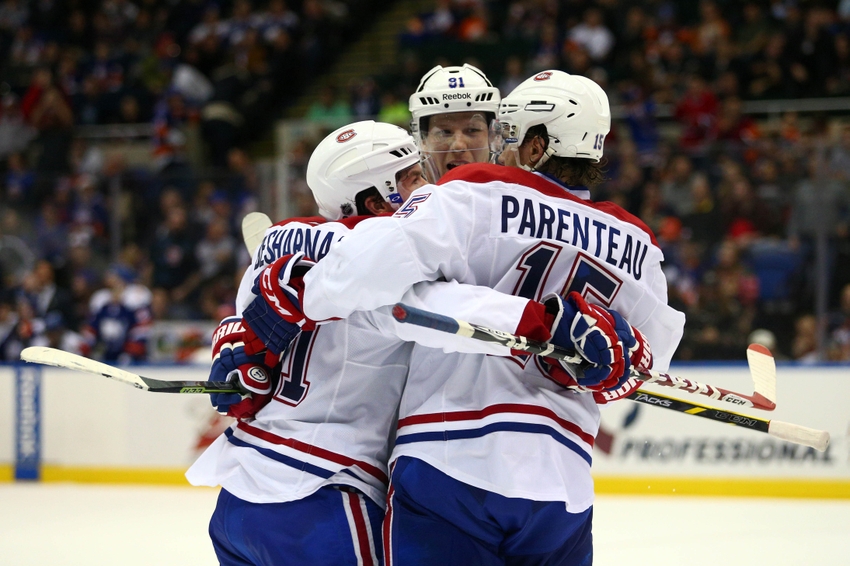 Today, the New Jersey Devils received a double dose of good news from the waiver wire. Scott Wedgewood was not claimed AND the Devils obtained the rights to former Islanders forward P.A. Parenteau.  It was a good day!
It was announced today that the New Jersey Devils were awarded the rights for P.A. Parenteau, who was surprisingly placed on waivers by the Islanders on Monday.  As an aside, if the Islanders are putting Parenteau on waivers and sending Joshua Ho-Sang to Bridgeport, they must have some really good players in the pipeline.  Ho-Sang was all over the ice in the preseason game at the Rock last week.
There was super news on the waiver wire for Devils fans today.
The 33 year old forward, while obviously not the second coming of Patrick Kane or Tyler Seguin for the Devils, is a really nice piece. A 20 goal scorer, especially at an exceptionally cap-friendly figure of slightly over $1M per season, is a welcome addition.
The logical conclusion one might reach in terms of the roster is that Miles Wood or Blake Speers are the two players likely to lose their place on the roster. In the end, that probably will be the case. However, in my view, the aforementioned Pierre Alexander is a winger with a skill set more like a Reid Boucher, excellent hands and shot, perhaps a tick or two lower skills in the skating and size area. Do I think Parenteau will take Boucher's roster spot?  I don't.  But would I be shocked? No, I would not.
Parenteau had 20 goals and 41 points overall for the Leafs last season.
Parenteau seems like a natural guy to plug into the second power play unit and third line. Nice pickup. If he turns out to be the 2016-17 version of Lee Stempniak, and we all know how well that worked out, all Devils fans will be smiling. Stempniak was a true godsend last year.
As for Scott Wedgewood, all I can say is that I'm breathing a sigh of relief. I'm thrilled New Jersey did not lose him! I would have waived @Blockaid1. I'm glad the Devils got away with that move.
Always great to bring aboard another 20 goal scorer.  Welcome to Newark, P.A.!
More from Pucks and Pitchforks
This article originally appeared on