New Jersey Devils at Florida Panthers Live Stream: Watch NHL Online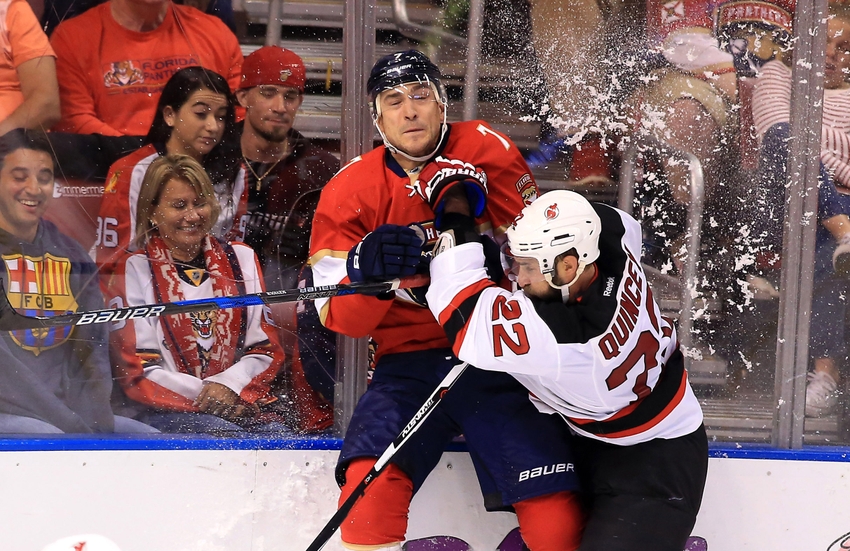 On Thursday, November 3rd, the New Jersey Devils will be on the road facing the Florida Panthers. Here is all the information you'll need to watch.
It has been a very encouraging start to the season for the New Jersey Devils. In eight games, they have a 4-2-2 record, and there is a lot to like about the way they are playing. In the net, Cory Schneider has been an absolute beast this season. In seven games, Schneider has totaled a 4-2-1 record, 1.86 GAA, and a .941 save percentage.
The Devils offense hasn't been great this season, but it has improved. The addition of Taylor Hall has given the Devils some life on the offensive end, as he is leading the team in points with seven and in goals with five. While the Devils are only ranked 25th in goals per game this season, that is an improvement over last season.
On Thursday, this will be the second time this season that the Devils have played the Florida Panthers already this season. In the first game of the season, the Panthers were able to win in overtime by a score of 2-1. Just a few weeks later, the Devils are playing better than the Panthers and will be looking for some revenge.
Date: November 3rd
Start time: 7:30 PM EST
Location: Sunrise, Florida
Stadium: BB&T Center
TV Info: MSG+2, FSFL
Live Stream: NHL.TV
One of the keys to the game for the Devils will be trying to slow down Jonathan Marchessault. This season, Marchessault leads the Panthers in points with 11, goals with six, and assists with five. If the Devils are able to slow him down, they should have no problem in this game.
More from Empire Writes Back
This article originally appeared on