Nashville Predators Social Media Roundup: We're Back!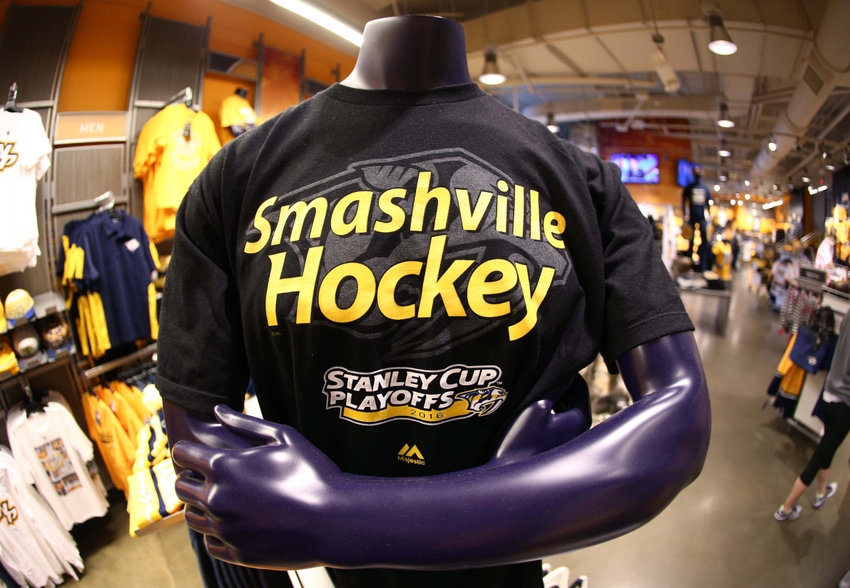 Nashville Predators social media highlights for the week of August 8th most of August with an additional look around the league.
Nashville Predators fans, we are back from our short break. Hopefully, you missed us as much as we missed you. It will be a challenge to pick the most interesting Nashville Predators social media over the last month, but let's see what we can do.
A look at some of the potential ideas and renovations at & around @BrdgstoneArena #Preds –> https://t.co/ChcHeCixQK pic.twitter.com/Y3jam7MBB8

— Brooks Bratten (@brooksbratten) August 19, 2016
If you haven't heard already, there are some big plans in the works for the Bridgestone Arena. While the arena is already one of the top venues in the country, new amenities could be coming to the Preds home ice in the future. Nashville is already a party atmosphere, but add in these changes and the party gets bigger.
#Preds fans still streaming in to meet @RyanJohansen19 and Austin Watson at @NashvilleZoo Day! pic.twitter.com/XPDjq0DcdH

— Nashville Predators (@PredsNHL) August 28, 2016
The Preds know how to have fun. This time, they took their presence to the wild for a special Preds day at the Nashville Zoo. Filled with a bunch of games and giveaways, the fans got a chance to see some of the beasts of Nashville. Oh yeah, they also got to see some animals in the exhibits, too.
#Preds fans combine to smash franchise's single-game ticket records.

📖 >> https://t.co/bTOkpRamuc pic.twitter.com/GrCjGtJTTb

— Nashville Predators (@PredsNHL) September 1, 2016
The Preds have come a long way since their inception just prior to Y2K. The success of the team has brought a fresh excitement for the upcoming season with numerous ticket sales records being broken. Nashville and their fans are hungry for hockey, and they will get their share of it soon enough.
Report: Veteran Paul Gaustad expected to announce retirement after 727 regular season games https://t.co/po5ZmHoEol pic.twitter.com/q4b9YGCqHJ

— NBC Sports (@NBCSports) September 2, 2016
No longer will Bridgestone Arena echo with "Gooooooooooooose." It's being reported that Preds centerman Paul Gaustad is hanging up the skates. Gaustad brought a lot of toughness and grit to the team. Combine that with this faceoff skill and the Preds had a solid depth player. The Goose will be missed.
The Las Vegas _____________.@VegasHockeyNHL is closing in on a team name. https://t.co/T070Qra5fz

— NHL (@NHL) September 3, 2016

In the continuing saga that is the new NHL Las Vegas team, the team grows closer to actually having a name. As identified in the article, potential names include "Desert Hawks, Red Hawks, Nighthawks, Desert Knights, Silver Knights and Golden Knights." Not bad, Vegas, not bad. I'm sure some midwest city won't like another Hawks team.
A lot has happened since we last spoke. And a lot more will happen as we get closer and closer to the start of the hockey season. To those participating in a fantasy hockey league this year, good luck! Don't take a goalie with your first pick. Don't.
This article originally appeared on