Nashville Predators Having November to Remember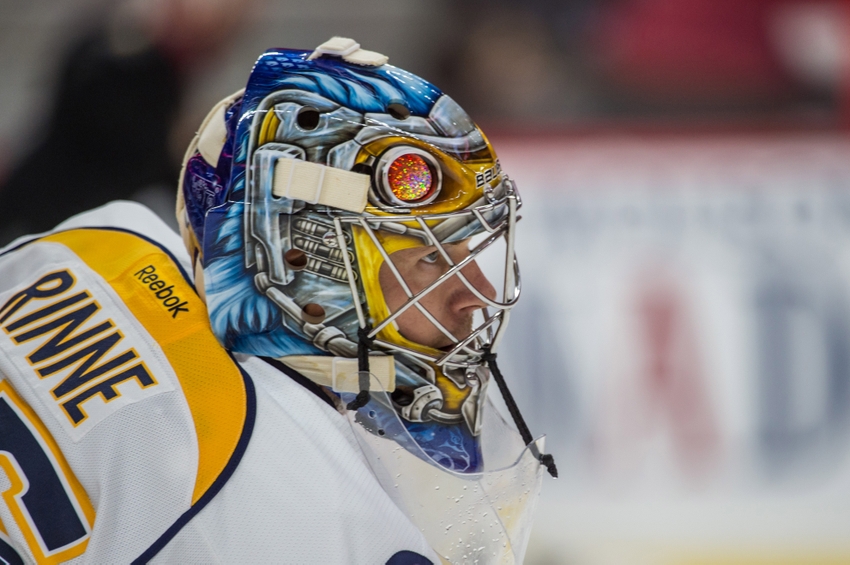 The Nashville Predators have officially turned their season around, looking like the playoff caliber squad they were expected to be entering the season.
The Nashville Predators did not get off to the start they wanted this season, at one point sitting at an abhorrent 2-5-1, buried in the cellar of the NHL. Then Halloween came along, and the Preds started to do their best rising-from-the-grave impression.
Since November first, the Nashville Predators have gained at least a point in 10 of 12 contests, and have earned the full two points in the majority of those tilts- earning a record of 8-2-2 on the month. This has brought the Preds record to 10-7-3 on the year, good enough to sit them north of the all-important Wild Card line.
The turnaround has been led in large part by power forward James Neal, whose nine goals in the month makes him the hottest goal-scorer in the NHL. His play has been boosted by impressive showings from his linemates, featuring multi-point performances from Ryan Johansen and the inspiring rise to notoriety for Viktor Arvidsson.
Superstar P.K. Subban has also begun to gel with the defensive system in place following a rocky start that had some questioning if parting ways with Shea Weber was a good idea.  Subban sits behind only Neal and forward Filip Forsberg for points on the team, and has been a force for Nashville's power play unit.
The biggest factor in the team's success, however, has without a doubt been goaltender Pekka Rinne. Through the month Rinne has held an 8-1-2 record, with the 8 wins serving as the most for a goaltender. Perhaps more impressively, his .952 save percentage and 1.35 goal-against-average both register as the 2nd best in the NHL.
As predicted entering the season, if Rinne plays well, the team succeeds. And with Pekka currently soaring, the Predators have been nothing short of a force with him in net.
The Nashville Predators will look to earn back-to-back victories against the Winnipeg Jets as they clash Sunday afternoon, and will close out the month against another division opponent in the Colorado Avalanche on Tuesday night. It remains to be seen if Rinne will start in net for these contests, or if Juuse Saros has been brought up from his successful stint in the AHL in relieve the veteran goaltender from playing 4 games in 8 nights.
This article originally appeared on