Nashville Predators: Getting to Know Reid Boucher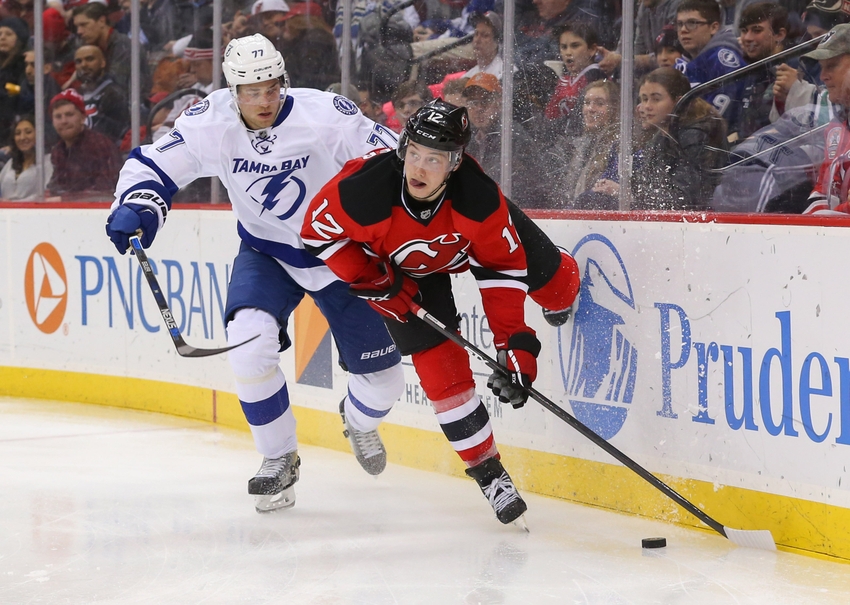 Nashville Predators General Manager David Poile is hoping he has found a diamond in the rough with his new waiver claim.
The Nashville Predators have added a forward to their roster, hoping to insulate themselves from the recent string of injuries that team has been facing. On December 3, Reid Boucher was claimed off waivers from the New Jersey Devils and was forced to awkwardly walk down the hallway to the Nashville Predators locker-room, shortly before the two teams faced off.
The Lansing, Michigan native has been successful at nearly every level of hockey. However, he has had a tough time cracking the code to production in the NHL.
Minor-League Success
Boucher was taken 99th overall by the New Jersey Devils in 2011 after 2 years in the United States development program. After being drafted, the 18 year-old had a 50 point season for the Sarnia Sting of the Ontario Hockey League. The next season (2012-2013), Boucher took a major leap forward. The 5'10 forward posted an eye-popping 62 goal campaign and 95 points in just 60 games.
The then 20 year old Boucher became somewhat stagnant in the AHL for the Albany Devils. Between 2013-2015, the young center could only muster 68 points in 118 games. Boucher was intermediately called up to New Jersey with little success. While this should not be considered a failure for a young player, more was expected.
Bouchers' Big Break
His breakthrough came in the 2015-2016 season. The ex-Devil posted 32 points in 34 games in the AHL. Given his production, Boucher was given an opportunity with the big club and provided the offense which he had become known for. In 39 games for the New Jersey Devils, the center scored 11 goals and 19 points . One could roughly pro-rate that season and claim Boucher would have had a 20 goal and 40 point year if he played all 82 games. So what happened? Why was he waived?
A Rough Start
The first quarter of this season has not been kind to the 23 year old Reid Boucher. He dressed in only 9 games, less than half of the Devils schedule. Moreover, he was only able to contribute 2 assists in those 9 games. When newly acquired Devil, Taylor Hall, got healthy New Jersey needed to make room on the roster before the game with the Nashville Predators on December 3. Perhaps the New Jersey Devils hoped to sneak Reid Boucher through waivers and add a little more seasoning to their player.
David Poile is no stranger to taking a shot on an under-performing player. Rolls of the dice like Sergei Kostitsyn and Joel Ward have proven successful in the past so why not try again? With injuries for the Nashville Predators mounting and a seeming a desire to keep players in Milwaukee for development, an opportunity arose for David Poile and Reid Boucher. Poile loses nothing if Reid Boucher fails to contribute for Nashville. At the same time, if Boucher finds success, Poile looks like a genius. In short, its a low-risk, high-reward move.
Reid Boucher has produced at every level and has shown flashes of consistency in the NHL. Perhaps a change in scenery to the Nashville Predators is all he needs to find success at the highest level.
This article originally appeared on