Murray makes a move to climb up selection ladder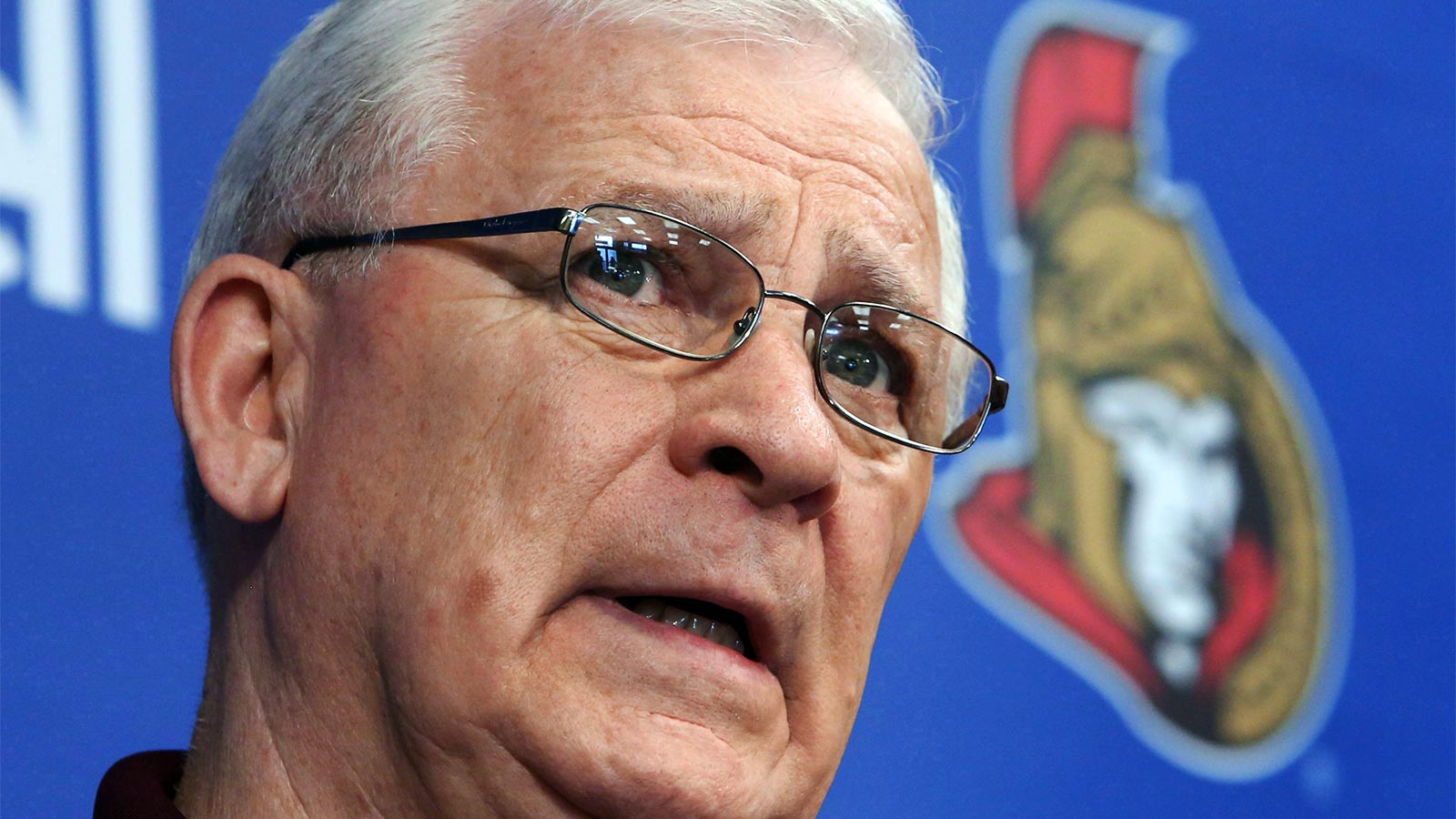 It's hard to get an answer without asking a question, so Senators GM Bryan Murray did not shy away from asking some important questions ahead of the draft. The Ottawa GM told reporters Tuesday that he spoke to the Coyotes and inquired about the third overall pick of the draft, but it does not seem like the answer was a positive one.
"I always ask the question, but I don't think that pick in particular is in play at this point for us," Murray said to reporters Tuesday in Vegas. "I think where we're picking back at 18, that would be hard for him to move that far no matter what price I paid, but we have to ask the question anyway."
The Senators have valuable assets in net where the team is overflowing with high-caliber goaltending prospects, but Arizona does have goaltender Mike Smith signed through 2018-19. Still, any team can always use an extra goalie, and Murray spoke highly of his netminding trade chips.
"I think there's three goaltenders really in play at the moment and there are a couple teams that are looking so what will happen based on that, I don't know," Murray told reporters. "I think we should be the first choice. I think we've got the best guy. That's my feeling and I'm very strong about that, but maybe not everybody looks at it that way."
(h/t Pro Hockey Talk)
Photo credit: AP Photo/The Canadian Press, Fred Chartrand