Montreal Canadiens: Therrien Indicates Beaulieu Should be Fine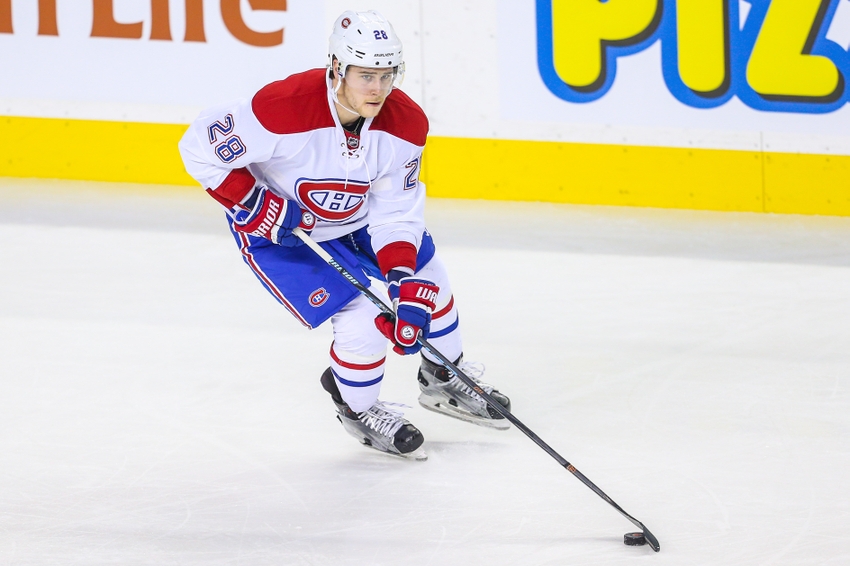 Good news for Nathan Beaulieu and for the Montreal Canadiens regarding his health.
During the Montreal Canadiens game verse the Ottawa Senators last night, Habs Defensemen Nathan Beaulieu left the game and didn't return due to injury. The Habs later announced that Nathan had gone to the hospital as a precautionary measure.
Mise à jour: N. Beaulieu a été conduit à l'hôpital par mesure préventiveUpdate: N. Beaulieu was taken to hospital (precautionary measures).

— Canadiens Montréal (@CanadiensMTL) November 23, 2016
Beaulieu was defending in the Canadiens zone, and Sens Forward, Derrick Brassard's shot deflected up and hit Beaulieu. Nathan appeared to have taken the shot on the throat and immediately looked like he was in pain. Beaulieu finished the shift in discomfort and than left for the dressing room and didn't return.
There was obviously concern of Nathan's health because the extent of the injury was not known through the game. However, Canadiens Head Coach Michel Therrien announced that he spoke to team doctors and everything seemed fine. This is great news for Nathan, but also to the Canadiens considering that they are lacking depth on the blue line.
Nothing major concerning Nathan Beaulieu according to Michel Therrien.

— Renaud Lavoie (@renlavoietva) November 23, 2016
Nathan's Role
Going into this season many thought that Beaulieu could take the next step in becoming a top defender. He also started the year on the Habs first defensive pairing playing next to Shea Weber. He was later taken off that pairing by Therrien and moved down to the bottom pairing to play Greg Pateryn.
Beaulieu has been solid but has yet to gain the full confidence of the Canadiens coaching staff as he hasn't played a top four role yet. So far this season Beaulieu is averaging 17:09 in ice time per game. Nathan also has one goal and six points in 20 games this season.
Alexei Emelin has played well with Weber but it would still be nice to Nathan play alongside Weber to see his true ceiling as a top pairing defender. However, it's good news that Nathan isn't seriously hurt and shouldn't miss too much time.
More from A Winning Habit
This article originally appeared on