Montreal Canadiens Should Continue to Manage Markov's Minutes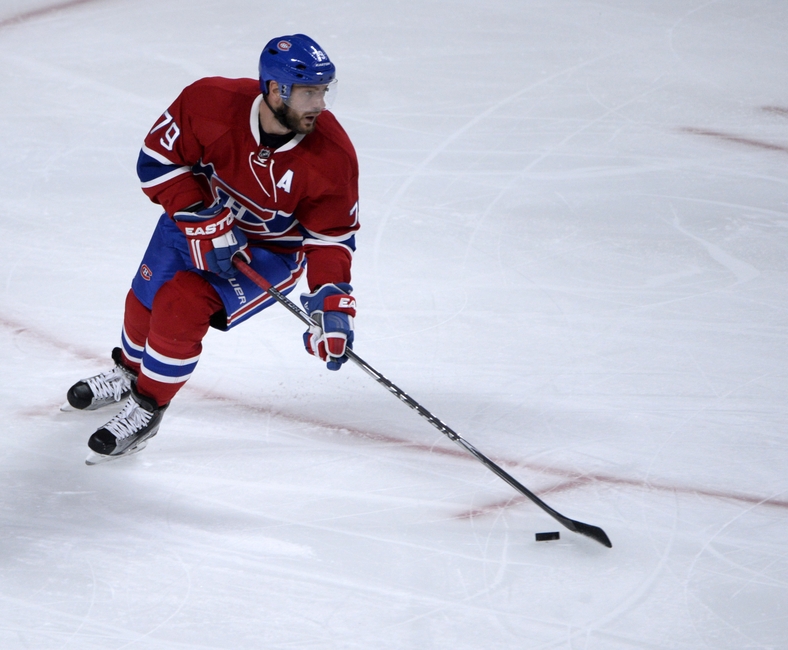 Examining why Montreal Canadiens Defensemen Andrei Markov is better when he plays less minutes per game.
Montreal Canadiens Defensemen Andrei Markov has been putting up great numbers as the Canadiens continue their amazing start to the year. At age 37 many wondered if Andrei Markov could keep on playing a top four role because his play seemed to decline last season. However one reason for Markov's sudden decline was that he played way too many minutes last season.
Markov Played too Much in 2015-16
More from A Winning Habit
The Habs game plan was to figure out how they could reduce Markov's minutes from a top pairing defender to slide back to a top four player. Their were 41 games last season when Markov cracked over 24 minutes per game and some games where he played over 30 minutes. That's a lot of wear and tear on an older player in today's fast pace game.
However, when the Canadiens started the 2015-16 season winning 19 games by December 1st, Markov's Ice time was lower than 24 minutes per game. In fact he averaged a little over 22 minutes per game during that stretch. During that span Markov also had 16 points in the first 24 games of the season.
During the next 56 games that Markov played his ice time went up but his point production dropped. Markov only managed to score 28 points in the remaining 56 games for a total of 0.5 points per game. This is dramatically lower than the 0.66 points per game he was scoring at the beginning of that year with less minutes.
There are a lot of variables to consider when it comes to a players drop in production. However, the more Andrei played the more he was unable to produce like he has done throughout his career. The Canadiens had to do something to fix this problem before the start of this season.
Want your voice heard? Join the A Winning Habit team!
Markov's Minutes Managed this Season
When the Canadiens traded away Subban and acquired Shea Weber they solved their problem regarding Markov's time on ice. Markov would be moved off the teams top pairing and down to the second pairing with Jeff Petry. Markov and Weber both lack elite speed and it would make much sense to have them on the Ice together five on five.
The second pairing would keep Markov minutes lower and give the Canadiens a more balanced defense corps. Markov would also have a lot less minutes against opposing teams top forward lines making his a little job easier defensively.
The trade has done wonders for Markov's production. In Andrei's first 19 games he has scored 14 points and is averaging 0.74 points per game. Markov is also only averaging 21:28 in ice time per game and his production is a lot higher.
Clearly Markov looks fresher and doesn't have all the pressure on squarely on him to produce. Markov is currently on pace to score a whopping 61 points this season. Most of this is due to fact that he is playing less.
Final Thoughts
The 37 year old defender is once again showing that he is still an elite player in the NHL. Markov has always had terrific vision and excellent passing ability. Andrei has always been very strong positional defender as well for Montreal and he has been their best defender over the last decade.
The Canadiens were smart cut Markov's minutes back as he doesn't seem tired like he did in many games last season. The Canadiens should keep discipline and not get to carried away with over playing him. If they could do that the Habs will have a well balanced and fresh defense corps come playoff time.
This article originally appeared on