Montreal Canadiens Shea Weber Making a Case for the Norris Trophy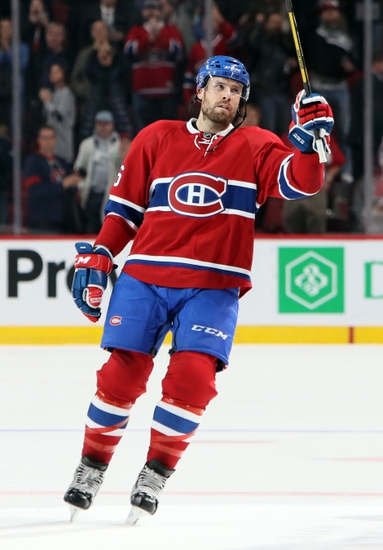 Montreal Canadiens Defensemen Shea Weber is making a case why he is the early favorite to win the Norris Trophy.
Shea Weber's early showing with the Montreal Canadiens has been spectacular during the first quarter of the season. Following all the drama from the Weber for Subban trade, all eyes were on Shea to see if he could match Subban's production. However, Shea has definitely impressed and is  one of the clear front runners for the Norris Trophy as the NHL's top Defensemen.
Weber also fits with Head Coach Michel Therrien's defensive scheme and always seems to be in the right position. Shea has formed a great tandem with Alexei Emelin as the two make a huge physical impact for the Canadiens and are leading the Habs in hits.
Weber is also the focal point of the Canadiens Power Play and the Habs are constantly looking to set Shea up for his huge shot. Shea has formed great chemistry with Andrei Markov and he has definitely benefited from playing with Markov, one of the NHL's best passers.
More from A Winning Habit
Excellent Stats
Weber statistics have also backed up his dynamic ability. Here are stat categories that Weber is currently high ranking, among all NHL Defensemen:
Tied-2nd in Points with 17
1st in Goals with 8
1st in Plus Minus at a +16
1st in Power Play Goals with 7
1st in Power Play Points with 10
Tied-1st in Game Winning Goals with 3
8th in Average Time on Ice playing 25:41 minutes per game
Tied-10th in Hits with 49
Final Thoughts
It will be very interesting to see whether or not Shea can keep up his torrid pace. If can, he will no doubt be a slam dunk as this years top defender and should win his first career Norris Trophy.
Playing in Nashville for so many years really limited his media exposure and made it nearly impossible for him to get the recognition he deserved. However, now that Weber is in Montreal, he is getting a ton of exposure from all major sports networks. This too will benefit Shea come award season.
This article originally appeared on