Montreal Canadiens Send Down Charles Hudon, Mark Barberio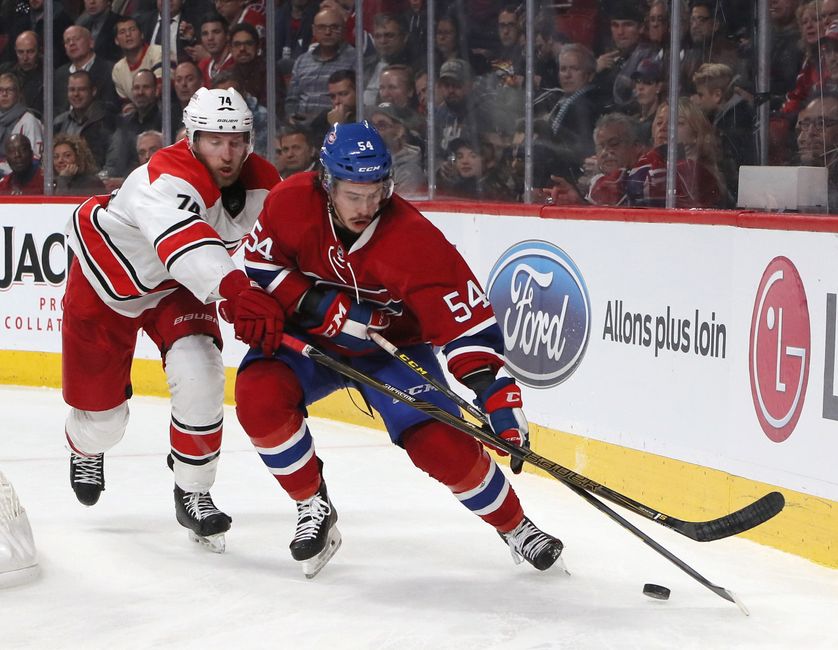 The Montreal Canadiens have made a few roster moves and appear to be getting healthier with Charles Hudon and Nathan Beaulieu ready to play.
The Montreal Canadiens announced today that forward Charles Hudon and defenceman Mark Barberio will be sent down. The pair have played most of the season with the St. John's Ice Caps, and will return to the American Hockey League team now.
Hudon is coming off an injury that sidelined him for two weeks. Hudon was hit with a puck in practice and fractured his sternum. He is presumably healthy now, or else there would be no need to send him down to the minor leagues.
In three games this season with the Canadiens, Hudon scored a pair of assists. He looked great while playing for the Habs and will hopefully earn himself another call up in the near future.
Hudon was leading the AHL in goals at the time of his call up. He has nine goals and 14 points in 15 games with the Ice Caps this season. The shifty, two-way winger scored 28 goals last season and also chipped in a pair of assists in three games for the Habs.
Barberio was recalled when Nathan Beaulieu was injured. Barberio suited up for six contests in Montreal this season. He had one assist and played well on a third pairing with Greg Pateryn. Barberio being sent down signals that Beaulieu must be healthy and ready to return to action as well.
Barberio is an offensive defender who has scored plenty of points in the AHL, but hasn't really translated that offence to the NHL. He has 14 points in 18 games with the Ice Caps and will return to playing a huge role for the AHL team immediately.
The Canadiens are about to start a four game home stand tomorrow night. They host the New Jersey Devils, before taking on the Colorado Avalanche, Boston Bruins and San Jose Sharks in the next nine days.
More from A Winning Habit
This article originally appeared on