Montreal Canadiens Record Setting Night Against the Red Wings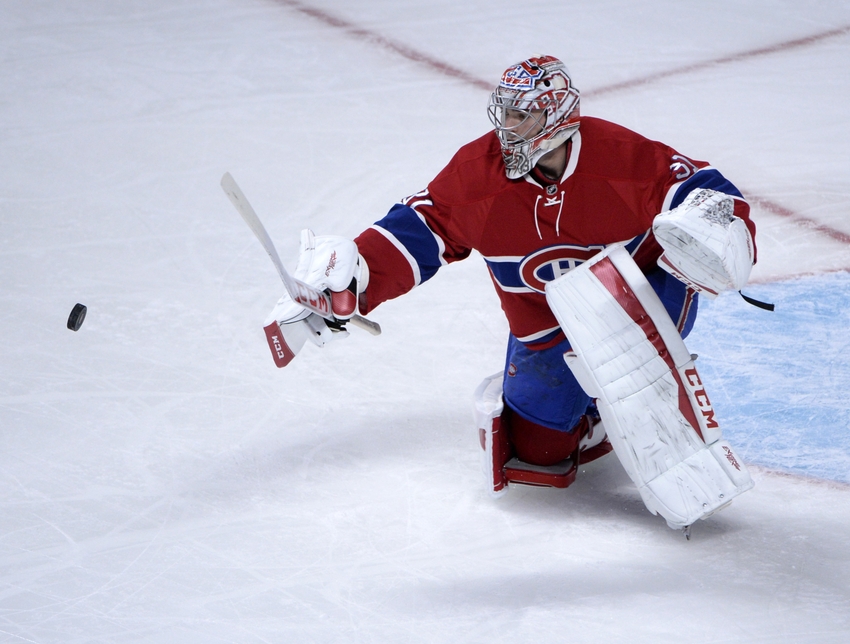 An examination of the Montreal Canadiens record setting victory over the Detroit Red Wings.
The Montreal Canadiens continue their incredible start to the season by setting the franchise record for most consecutive home wins to start the season. The previous record was set by the 1953-54 Canadiens. Carey Price also was able to set a new franchise record with the win.
Habs Dominance at Home
Montreal has historically been a tough environment to play in. Considering how loud and passionate Canadiens fans are most regular season games have the feel of playoff intensity because of the noise from the crowd.
More from A Winning Habit
However, the Habs have been able to feed off of that energy lately, making the Bell Center the most difficult building to play in this year. The Habs have now outscored their opponents 37-12 in their 10 straight wins. That's a ridiculous ratio for the Canadiens as they are outscoring their opponents 3.7 goals per game to 1.2 goals per game.
This past week the Canadiens have continually gotten stronger and stronger at home.  The Habs beat the Boston Bruins 3-2, the Los Angeles Kings 4-1, and the Red Wings 5-0. The Canadiens have been able to light the lamp often which is important because they haven't solely relied on Carey Price for their wins.
Carey Price Sets Record
Carey Price has also set a very admirable record with the win against Detroit as well. This was Carey's 10 straight win to start the season and this is now the most ever for a Habs goalie to start a season. The previous record was set in 1960-61 by Charlie Hodge as he had won nine straight games to start that season.
Want your voice heard? Join the A Winning Habit team!
Price was also able to earn a shutout in the Habs victory and this was his second on the season. Price now boasts a 1.40 goals against average and a .958 save percentage. Price has looked practically unbeatable so far and has made the Bell Center even more intimidating to play in.
Final Thoughts
The Canadiens will play the Florida Panthers on Tuesday night and will look to continue their winning streak at home. Hopefully, Carey Price and the Habs can keep things rolling and extend the record 11 games against the Panthers.
This article originally appeared on