Montreal Canadiens Rank as the 2nd Most Valuable NHL Franchise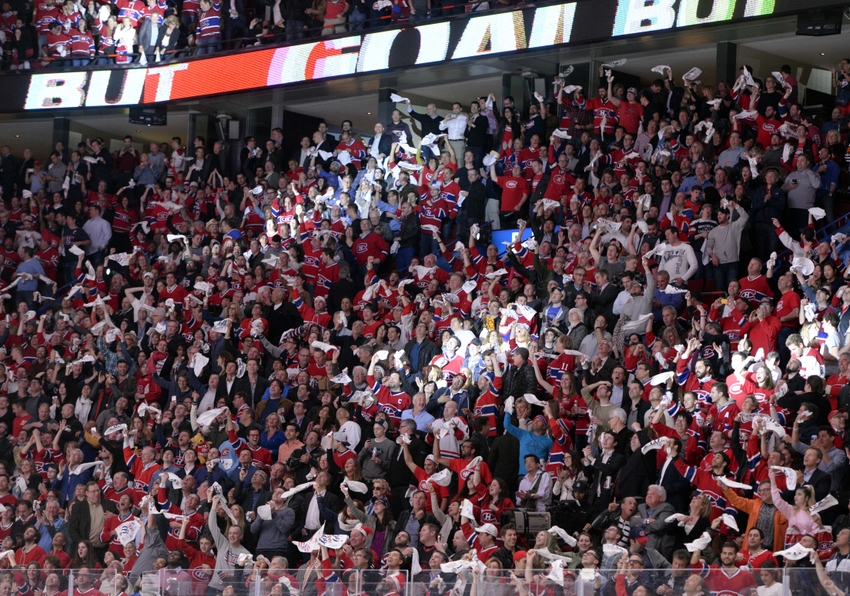 According to Forbes, the Montreal Canadiens are currently the second most valuable NHL franchise.
The Montreal Canadiens are the most winning and storied franchise in the NHL. The Habs have been around longer than a century and have built themselves into one of the most iconic sports franchises in the world. Forbes recent evaluation of the Canadiens shows that they're one of the NHL's most valuable.
Decrease in Earnings
Forbes has ranked the Canadiens as the second most valuable team in the NHL, as they're worth 1.12 billion dollars. However, the Habs income decreased from last season because of the teams mid-season meltdown. The Canadiens total value decreased by 4.7 percent from the year previous.
More from A Winning Habit
The Habs were able to sell out all of their games, but that doesn't mean everyone who bought a ticket went. Also, the Canadiens missed the playoffs last season, and this would obviously play into a decrease in profit.
Forbes also noted that there was a decrease in attendance as the Habs struggled from December on.  A decrease in attendance would definitely hurt concession, team apparel, and memorabilia profits during games.
The New York Rangers were ranked as the most valuable club and were reportedly worth 1.25 billion dollars. Also the Toronto Maple Leafs ranked in third place and are valued at 1.1 billion dollars.
Habs Fans Always Loyal
Even though the Canadiens didn't earn as much as the year before it's still impressive to see how loved the Canadiens are. Forbes noted that the Habs haven't won a championship since 1993 but still continue to be one of the most valuable franchises. Also, since 2004 the Bell Center has sold out every game.
Another interesting fact that Forbes has released is revenue per fan. Currently the Canadiens revenue per fan is 52 dollars. North America is full of Habs fans, so at 52 dollars per fan, the Canadiens are doing just fine.
FanSided's Top 250
FanSided is currently counting down the top 250 Fan Bases in the world and the Montreal Canadiens have made the list. Where the Canadiens will rank on the list won't be known until December 6th.
However, the Habs Fan Base should be ranked very high for all of the reasons mentioned above. At least in the world's top 25 fan bases would seem to be a reasonable guess. Stay tuned to find out where the Canadiens will rank on the list.
This article originally appeared on