Montreal Canadiens Need Plekanec to Step up Offensively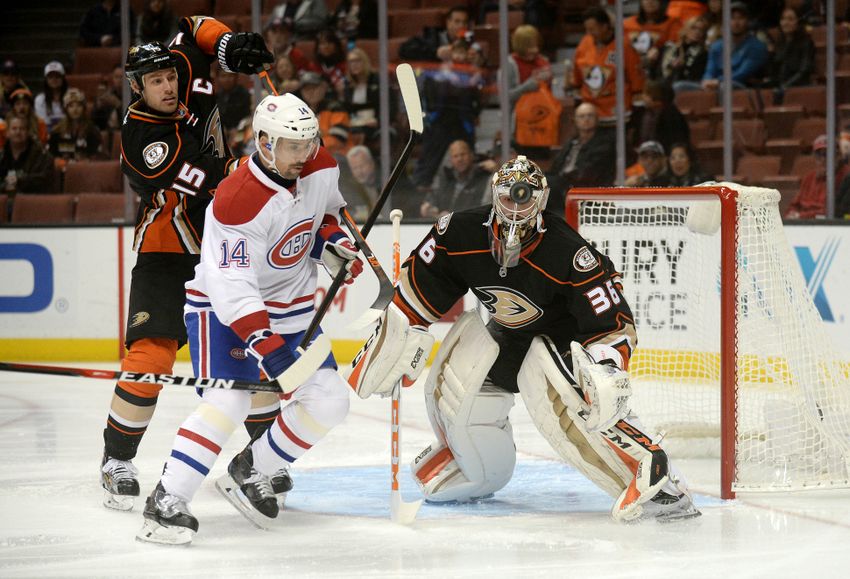 This is Tomas Plekanec's worst start to a season in his entire career with the Montreal Canadiens. The Habs need Plekanec to start generating offense.
The Montreal Canadiens have enjoyed excellent play from a deep core of Forwards this season. The Habs boast one of the NHL's best fourth lines and have gotten some unexpected goal production from their defense. As a result the Habs are currently first in the Atlantic division.
However, a few Canadiens players that are counted on to produce haven't and it has somewhat flown under the radar. Forwards like Max Pacioretty, Andrew Shaw and Brendan Gallagher have all had their ups and downs this season but Tomas Plekanec has struggled the most.
Tomas Plekanec was able to score a goal and add an assist last night against the St. Louis Blues. However, his consistency needs to be better or the Canadiens will be in trouble offensively. Especially after the injury to Alex Galchenyuk. 
Plekanec's Lack of Production
For years Plekanec's has shown that he is one of the best two way centers in the game and produced offensively as well. Plekanec has had eight seasons with 40 or more points. Plekanec has also hit the 20 goal plateau seven times in his career.
However, this season has been a train wreck for Plekanec offensively. In 26 games Pleky has only two goals and seven assists. This season Plekanec is only on pace for 28 points and six goals.
What makes this lack of production so hard to swallow, is that Pleky's cap hit is 6 million dollars. This is taking up 8.1 percent of Montreal's total salary cap. Obviously, the Canadiens need more production from their highest paid forward.
Here is a comparison between Plekanec and the Canadiens depth forwards:
Player                                         Cap Hit                   Goals on Pace For         Points on Pace For
Tomas Plekanec             6.0 million dollars                      6                                         28
Torrey Mitchell                1.2 million dollars                   15                                        22
Phillip Danault               .912 million dollars                  15                                        28
Paul Byron                      1.16 million dollars                   25                                        44
Plekanec is currently on pace for less goals than three of the Montreal Canadiens depth Forwards. Combined Mitchell, Danault, and Byron's cap hit is 3.27 million dollars and is just over half of what Pleky is making.
Final Thoughts
Another issue for the Canadiens is that they just can't simply trade Plekanec. Plekanec does so many other things well for the Habs and trading him would create a huge void in the Habs line up. The Canadiens give Plekanec a ton of defensive responsibility and including his good face off ability.
Hopefully, Michel Therrien can give Plekanec more ice time in the offensive zone and he can build off his good game against St. Louis. With Galchenyuk out indefinitely the Canadiens could be forced to make a trade if Plekanec can't consistently produce.
More from A Winning Habit
This article originally appeared on