Montreal Canadiens Need Offence From Artturi Lehkonen In Return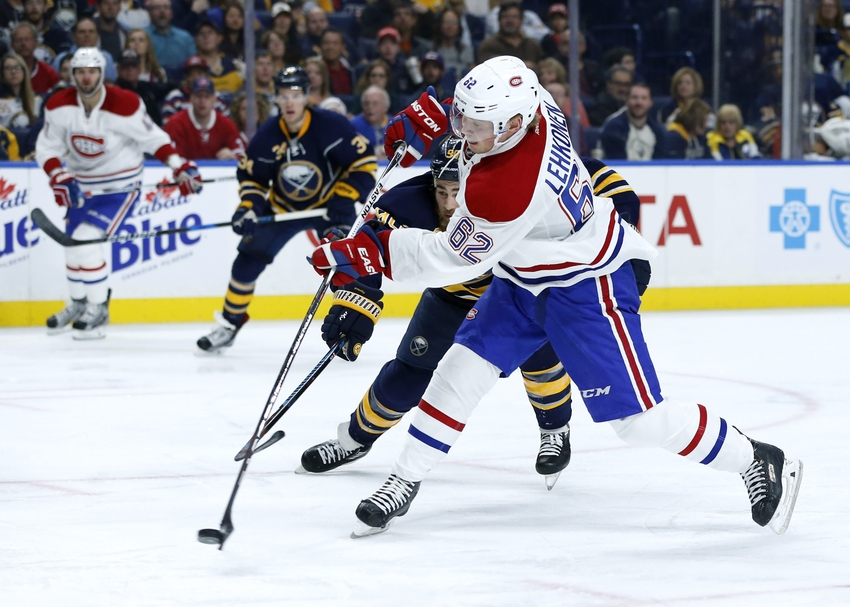 The Montreal Canadiens will have Artturi Lehkonen back in the lineup tonight after missing nine games with injury. The winger is going to need to score more than he did before the injury if he wants to remain in the NHL lineup.
The Montreal Canadiens announced this morning that winger Artturi Lehkonen will return to the lineup. The 21-year-old winger had a strong training camp which earned him a roster spot. It was expected he would bring offence, but he struggled to score.
Lehkonen was drafted in the second round of the 2013 NHL Draft. He had an outstanding playoff last season with Frolunda of the Swedish Elite League. The 5'11" left winger led the league in playoff goals with 11 and had 19 points in 16 postseason games.
He certainly has an impressive amount of skill. His speed, vision, and especially his wrist shot made him look like a top six forward in the preseason. The native of Piikkio, Finland started the year with Tomas Plekanec and Alexander Radulov.
Though he was placed with offensive players in a top six role, Lehkonen scored just three points in 12 games. He was then injured and missed the past nine games. In his return to the lineup tonight, Lehkonen is going to need to find his offensive game if he is going to stick in the National Hockey League.
Lehkonen not being put in offensive role, still needs to score
It appears he will skate on a third line with David Desharnais and Andrew Shaw. Looking at the numbers, this doesn't inspire a lot of confidence in his chances of dominating offensively against the Detroit Red Wings tonight.
Desharnais is not having his best season and has three goals and seven points in 20 games. Shaw has been slightly better offensively, scoring four goals and eight points in 21 games. However, Lehkonen is going to have to show he can score more than a point per four games played.
The Canadiens have a plethora of bottom six forwards on the roster already. Desharnais, Shaw, Philip Danault, Torrey Mitchell, Paul Byron, Brian Flynn and Daniel Carr are all capable of playing on the bottom two lines. The Habs don't need another third or fourth line player.
Lehkonen needs to show that he is capable of playing a more offensive role if he wants to stay. If not, he runs the risk of following Sven Andrighetto to the St. John's Ice Caps. Andrighetto couldn't score with the Habs. Though he brought speed and could play on the fourth line, it's just not what the team needed from him.
Lehkonen made the team as a scoring winger. It is why the organization drafted him 55th overall in 2013. It is what the team expects him to do. With three points in 12 games this season, it is time for the young winger to start putting up points, or else he may be playing a top six role for the Ice Caps in the future.
More from A Winning Habit
This article originally appeared on