Montreal Canadiens Nathan Beaulieu Should be on Top D-Pairing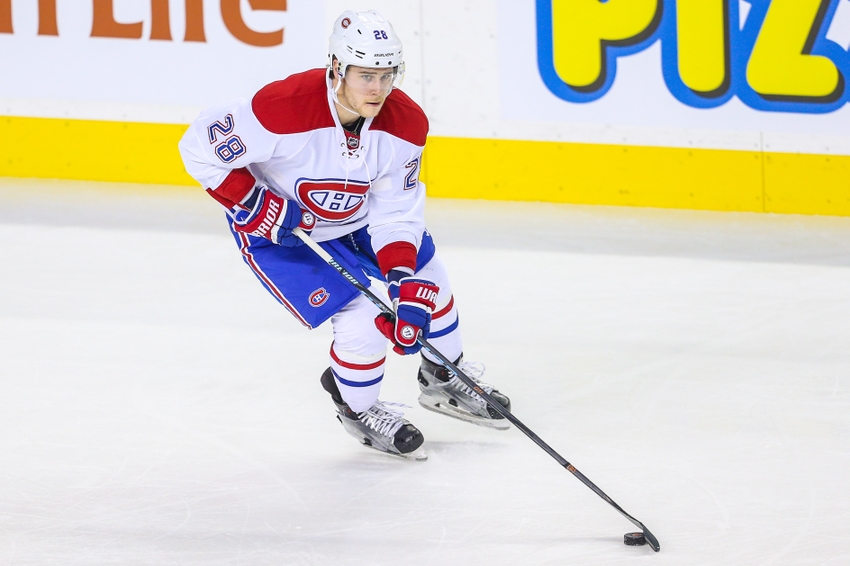 Examining why Montreal Canadiens defensemen Nathan Beaulieu should be on their top pairing with defensemen Shea Weber.
When the Montreal Canadiens opened the season Nathan Beaulieu played alongside Shea Weber. However, Beaulieu made a couple of mistakes in two games against the Arizona Coyotes and Boston Bruins and that has cost him some playing time. Canadiens Head Coach Michel Therrien has removed Beaulieu from the top pairing and replaced him with Alexei Emelin.
Michel Therrien was very quick to demote Beaulieu from the top pairing and it's hard to criticize him for it when the team is playing so well. However, Beaulieu has way more upside than Emelin and should be getting more of a chance to solidify himself on the top pairing. Emelin has made some mistakes during the same amount of games but isn't getting disciplined for it.
Emelin's Mistakes
More from A Winning Habit
Against the Boston Bruins Emelin made a huge mistake that led to goal. He pinched way to deep in the Bruins zone and than got caught in the zone as the Bruins rushed down the ice and scored.
Than Emelin shot the puck over the glass from his own zone which resulted in a delay of game penalty. That led to the bruins coming within one goal of the Canadiens to make the game 3-2.
Emelin's two big mistakes led to the only goals that the Bruins scored that night. It seems funny that he should be rewarded with more ice time for those mistakes.
Beaulieu Belongs on Top Pairing
Beaulieu had a wonderful training camp and preseason as he scored eight points in five preseason games. Many raved about Nathan's improvement through training camp and felt that he had taken the next step in becoming a top defensemen. It would make sense to give Beaulieu an opportunity to prove his potential instead of immediately demoting him.
Beaulieu has terrific skating ability and he is very offensive minded. Nathan's style and his talents really complement Weber's robust and physical style. The two players should logically make a good tandem.
Also, Weber has been able to help other young defenders develop into top players in the league. Weber was able to form a great partnership with his former teammate Ryan Suter. Most recently though, Weber made a great tandem with Roman Josi who plays a similar style to Beaulieu's.
Final Thoughts
Beaulieu needs be a chance to build his confidence rather than be scrutinised for any little mistake. Especially when other players can earn more ice time even when they aren't playing perfectly within the teams system. If Weber could play with Beaulieu consistently, he could help transform Beaulieu into a top defender like he has done in the past.
This article originally appeared on