Montreal Canadiens Must Prove that they're Road Warriors to be Elite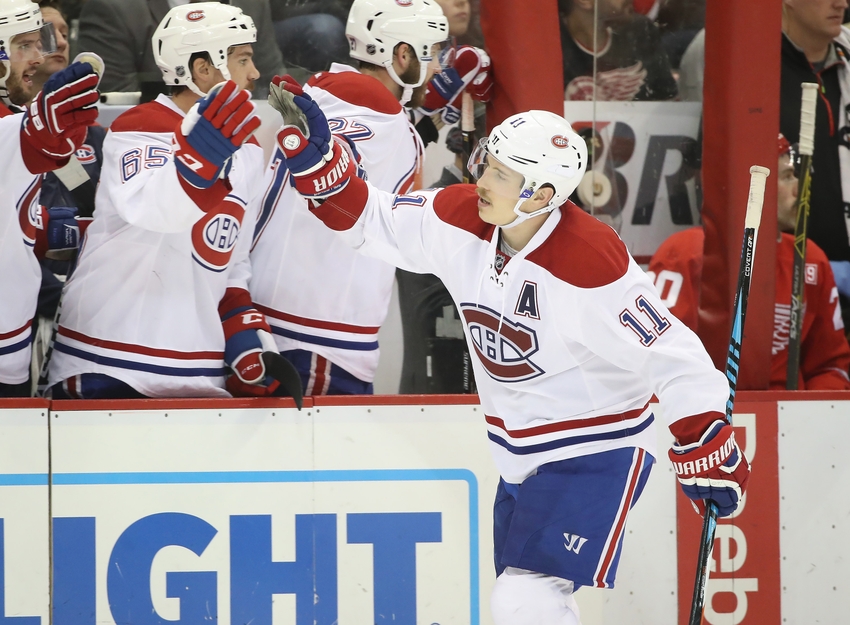 Examining the Montreal Canadiens upcoming schedule and how it will impact their season.
The Montreal Canadiens first quarter of the season has been terrific and they are currently sitting in first place over all, in the NHL standings. The Habs have gotten MVP caliber play from Goaltender Carey Price and Shea Weber could be in the running for the Norris Trophy. The Forwards have also steadily improved in building chemistry with each other.
However, the Canadiens have played the majority of their games at home. In fact, the Habs have played 14 of their first 22 games on home ice and have only played eight games on the road. The Canadiens have been practically unbeatable at home, with a record of 12-1-1.
Road Inconsistency
More from A Winning Habit
The Canadiens haven't looked as dominant on the road as they have at home with a record of 4-3-1. The Habs road performances have been very uneven and at times the Habs have looked lackadaisical.
In their road loses against the Ottawa Senators and the Chicago Blackhawks they were wildly out shot and seemed to disappear for large chunks of the game. Also, their goad game versus the Columbus Blue Jackets was atrocious as they lost 10-0 and hung Al Montoya out to dry.
However, The Canadiens have showed their ability to control the pace of the game on the road as well. Most recently they showed this against the Carolina Hurricanes out shooting them 33-18. The Habs lost that game 3-2, but they showed up and played a hard 60 minutes.
Upcoming Schedule
The Canadiens have critics who believe that their record doesn't indicate who they are. However, the Canadiens schedule provides them with an opportunity to they are the NHL's best team.
Want your voice heard? Join the A Winning Habit team!
Over the Canadiens next 23 games, they will play 15 games on the road. The Canadiens have already started a five game road trip with a win over Detroit last Saturday. The Habs will continue their road trip tonight against the Anaheim Ducks and then will later play the San Jose Sharks and Los Angeles Kings.
The Canadiens will have another lengthy term away from home and this will for seven games at the end of December and beginning of January. This road trip will feature games against Divisional Rivals and some Eastern Conference opponents. The Habs will also face their former team mate P.K. Subban and the Nashville Predators during that same road trip.
Final Thoughts
The Canadiens season could very much depend on how they handle these long stretches on the road. Last season the Habs crumbled on the road during the month of December and the Canadiens couldn't recover. If the Canadiens want to prove they belong atop the standings, they must win on the road.
This article originally appeared on