Montreal Canadiens: Huge Opportunity for Sven Andrighetto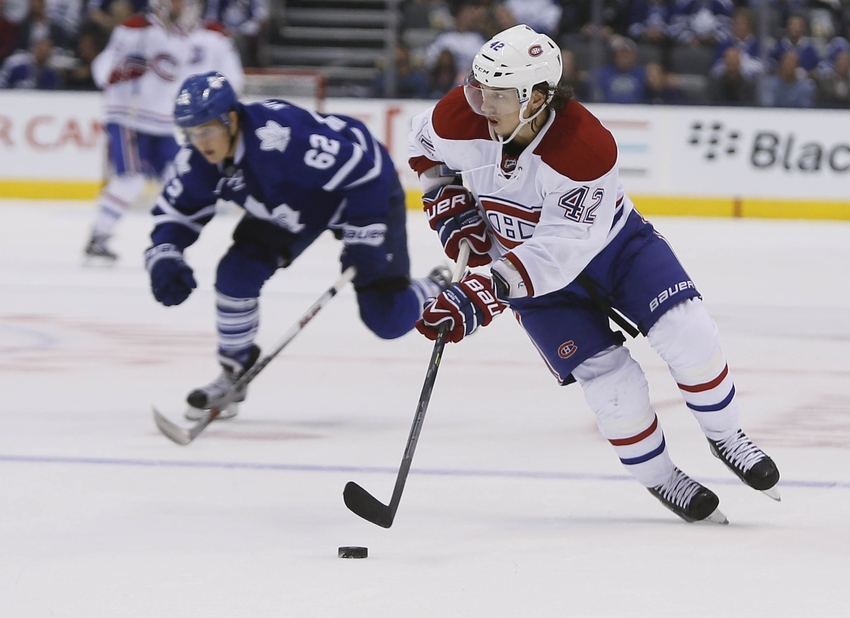 Examining the the opportunity for the Montreal Canadiens recently recalled Forward Sven Andrighetto.
The Montreal Canadiens have recently recalled forward Sven Andrighetto because of injury on their team. Canadiens Forward Artturi Lehkonen was placed on the injured reserve list and this has opened the door for Sven.
Andrighetto's Inconsistency
More from A Winning Habit
Sven Andrighetto obviously has a ton of skill and speed. He has flashed his ability with the Canadiens multiple times when he has been called up from the minors. However, Andrighetto has never been able to put the complete package together.
In 56 career games, Andrighetto has scored nine goals and has added eleven assists good for 20 points. Sven is a young player at 23 years old who obviously has a ton of potential but he somehow seems to disappear on the ice.
In Andrighetto's first nine games last season he was able to score four goals and played well. However, in Sven's next 35 games he was only able to find the back of the net three times. This also came after he had multiple chances playing with the Canadiens top line and had multiple games with at least 18 minutes played.
Want your voice heard? Join the A Winning Habit team!
Sven had another opportunity to prove himself as a top nine Forward during training camp. However, he couldn't impress more than Forwards Daniel Carr and Artturi Lehkonen, who were clearly more impressive. Andrighetto was later put on waivers and went unclaimed by the 29 other NHL clubs.
Big Opportunity
When Andrighetto cleared waivers he was returned to the Canadiens farm team the St. Johns Ice Caps and he played great. Since Andrighetto has been with the Ice Caps he has played 10 games and scored 11 points.
Sven even won the CCM/AHL Player of the Week Award during the month of October. He clearly showed that he was going to work hard and maintain focus instead of being bitter down in the minors.
The Canadiens already had 12 forwards on their roster when they recalled Andrigehtto. It remains unclear if he will play at all this week. However why call him up when he has a one way contract and than have him go through waivers again in a week.
Before Lehkonen's injury he was struggling to create offense despite multiple chances on the first and second lines. This opens the door for Andrighetto to show the Canadiens that he belongs. This could be his final chance to do so.
This article originally appeared on