Montreal Canadiens Greg Pateryn out 8 Weeks with Fractured Ankle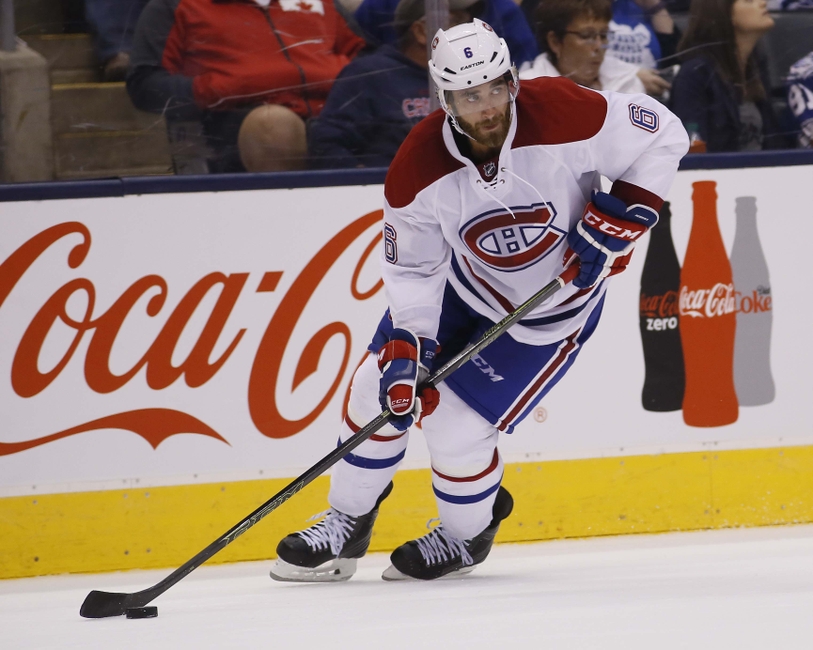 Montreal Canadiens Defensemen Greg Pateryn will miss the next two months with a fractured ankle.
Yesterday, before the Montreal Canadiens game verse the New Jersey Devils, the Habs anoounced the Pateryn would be out eight weeks. Pateryn was apparently injured during the game against the St. Louis Blues but he somehow finished the game. What else is remarkable is that Pateryn even took part in the Habs morning skate against before the game against the Devils.
That'll be 8 weeks off for Pateryn. Tough break. Was playing very well.

— Eric Engels (@EricEngels) December 9, 2016
Habs Injury Woes
This latest injury only adds to the Canadiens recent injury woes as they announced two other injuries the day before. The Habs announced that Centers Alex Galchenyuk and David Desharnais will miss the next 6-8 weeks and both have lower body injuries.
However, the Canadiens did get some reinforcements back into the lineup against the Devils as Nathan Beaulieu returned and Zach Redmond made his Habs debut. Beaulieu has been Pateryn's main defense partner and the two have built good chemistry with each other.
Pateryn's Play and Character
Pateryn has developed into a very useful defensemen for the Canadiens as he plays a very simple style. Greg is a solid stay at home Defensemen who isn't shy to throw hits around or block shots. This is likely how Pateryn got hurt because of his aggressive nature.
Also, considering that Pateryn wanted to play despite having a fractured ankle is just incredible. Pateryn will no doubt gain much credit with his team mates and coaches. The Habs will certainly Pateryn's toughness and physical presence.
Habs will Probably Recall from St Johns
Zach Redmond played a very solid first game with the Habs and will be counted on to replace Pateryn. However, the Habs will still probably recall someone from St Johns, as they only have six Defensemen on the roster. The Canadiens will probably recall Mark Barberio to be the Habs seventh Defensemen.
More from A Winning Habit
This article originally appeared on