Montreal Canadiens: Emelin Takes a Dirty Hit and Price's Wild Save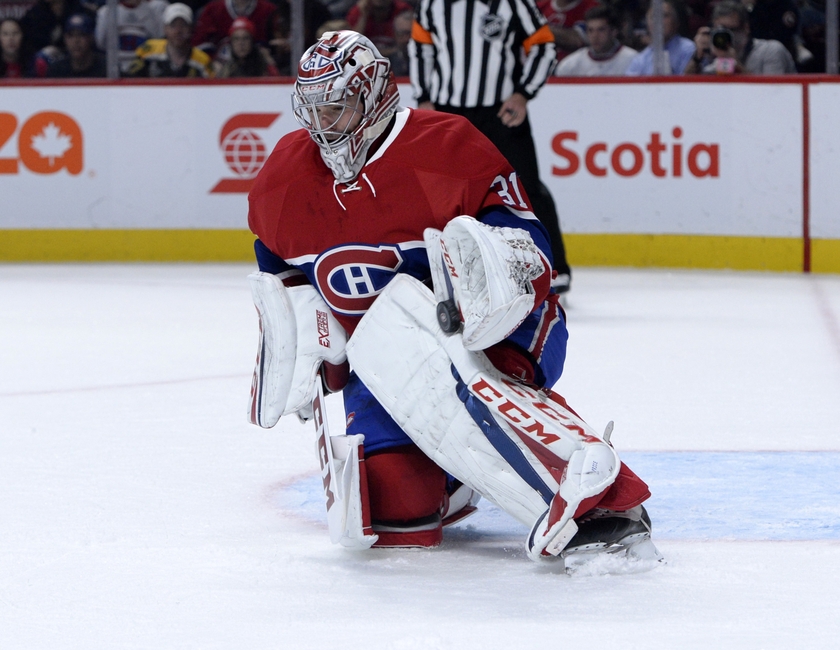 Examining two highlights of the Montreal Canadiens third period against the Los Angeles Kings.
The third the period of the Montreal Canadiens game verse the Los Angeles Kings was an eventful one. However, there was two major plays that happened. One was a dirty hit and the other was a candidate for save of the year by Carey Price.
Brown's Dirty Hit
During the beginning of the third period, there was an extremely dangerous hit. Kings forward Dustin Brown drilled Canadiens defensemen Alexei Emelin from behind into the boards. Emelin had his back turned and was unaware of how hard Brown was going to hit him.
Want your voice heard? Join the A Winning Habit team!
Emelin had picked up the puck in front of his own net and then was going to skate behind his own net. As he started to pass the goal line he was driven into the boards by Brown. This was an extremely dirty hit by Brown which could have seriously hurt Emelin.
More from A Winning Habit
Emelin appeared to be shaken up by the hit as it took him a while to get to his feet. What was even more crazy than hit was the fact that their was no penalty on the play. Emelin had the puck and was in clear sight, so the fact that the ref's missed the hit is just baffling!
Hopefully the NHL will review the hit and will give Brown some further discipline. He deserves at least a fine for the brutal hit. However, later on in the third period the Canadiens Fans had an awesome play to cheer about.
Price's Wild Save
With the Los Angeles Kings on a Power Play, Carey Price made an absolutely ridiculous and acrobatic save. It appeared that he was going to be down and out but somehow got a piece of it to make the save.
This could be one of the saves of the year! Price also had a tremendous game for the Canadiens as he made 24 saves for the Habs 4-1 win. Carey also extends his unbeaten streak this season to nine wins in a row.
This article originally appeared on