Montreal Canadiens Carey Price Dominating as Always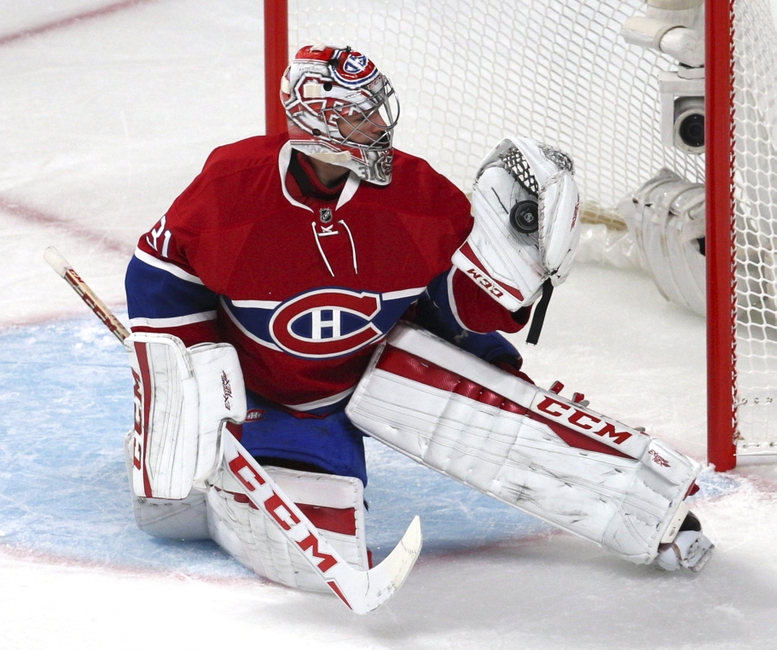 Montreal Canadiens goalie Carey Price is dominating after he missed the first three games of the season.
When the Montreal Canadiens started the season without Carey Price it caused many to feel uneasy. The Habs missed Price dearly last season as they struggled to win when he suffered a season ending knee injury. However Carey Price has proven that he is healthy and that he is his old self.
Through the first five games of the season Price has looked like he is in MVP forum. Carey's return to the Habs crease has helped the Habs immensely as he has stolen the last three games.
In the games against the Toronto Maple Leafs, Tampa Bay Lightning and Philadelphia Flyers, Price has only given up one goal in each game. In fact Price has made 98 saves on 101 shots over the past three games.
Carey Price's Awesome Stats
More from A Winning Habit
Overall Carey's numbers are absolutely sparkling and look even better than he was named the NHL's MVP. Through five games Price has won all five of his starts. Also Price boasts a 1.40 goals against average and a .954 save percentage.
Carey's Value to the Habs
Granted these numbers are only over a five game sample size and won't look that good by seasons end. However the numbers do indicate that Carey Price hasn't regressed because of injury. This is good news for the Canadiens because they will need him at one hundred percent.
Al Montoya has played well in Price's three games absence to start the year but he doesn't have the same leadership ability the Price brings to the team. The Canadiens have added some more leadership to their roster, but Carey's influence in the locker room is priceless.
Price has a unique way to calm everything down when the Habs are getting outplayed. He has proven this true over the past two games when the Habs were getting outplayed. The Habs were clinging to a one goal lead in each game and Price was able to hold the fort.
Final Thoughts
With the Canadiens off to an impressive start a ton of credit is due to both Price and Montoya. However the Canadiens long term success depends on Carey Price and it's very reassuring to see him dominating in the Habs crease again this season. Hopefully he can stay healthy and help the Habs reach the ultimate goal.
This article originally appeared on