Montreal Canadiens Call Up Chris Terry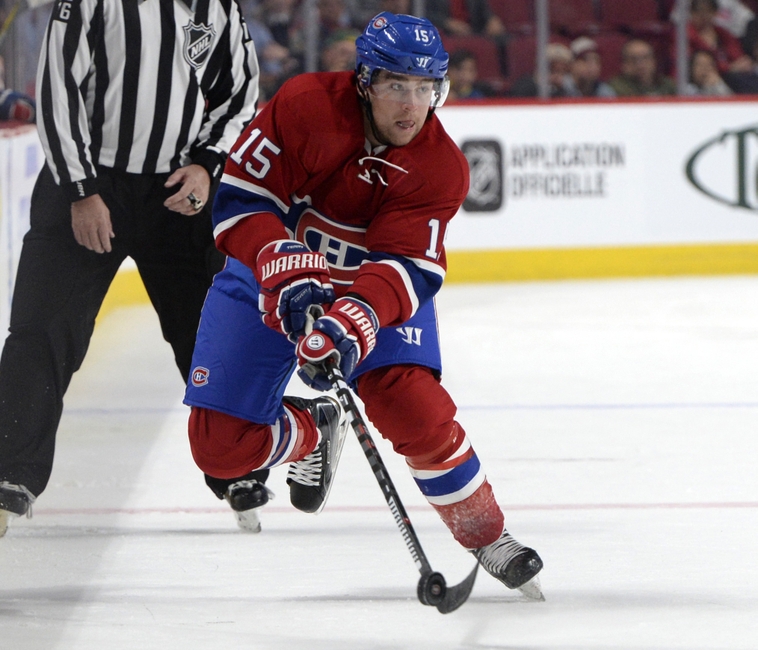 The Montreal Canadiens have made a roster move, calling up Chris Terry from the American Hockey League. He has impressed offensively for the St. John's Ice Caps and hopes to give the Habs offence a boost.
The Montreal Canadiens have announced that Chris Terry has been called up to the National Hockey League. Terry had been playing for the St. John's Ice Caps of the American Hockey League this season.
Terry was signed by the Canadiens to a one-year contract at $600,000 last summer. He was a fifth round pick by the Carolina Hurricanes in 2007 and had been a member of their organization until July, when he signed with Montreal.
The Brampton, Ontario native is an offensive player and is currently leading the Ice Caps in points. Fourteen games into the season, Terry has five goals and 15 points. He is certainly an offensive player, but I am doubtful he will be able to score at the NHL level.
Terry has had opportunities at the highest level in the past. He has proven to be a great scorer in the AHL, but has never been able to translate that success to the NHL.
Want your voice heard? Join the A Winning Habit team!
In his last full AHL season, Terry scored 28 goals and 69 points in 70 games. In his career, he played 394 AHL games and scored 316 points. Impressive numbers for sure, but again, he hasn't brought that scoring ability to the NHL.
Terry struggles to score in NHL
Terry played all of last season with the Hurricanes. In 68 games he scored eight goals and three assists for 11 points. He has 138 games of NHL experience and scored 20 goals and 34 points in that time.
Terry is a good veteran to have in the minor leagues. He has lots of experience there and is quite capable of bringing plenty of offence to an AHL team. The Canadiens have many prospect in St. John's who can learn a lot from Terry.
The 27 year old certainly earned this opportunity with his strong start to the AHL calendar. However, as we have seen in the past, don't expect the skilled forward to score at the same rate in the NHL that he has in the AHL.
More from A Winning Habit
This article originally appeared on