Montreal Canadiens Alexander Radulov Scores a Ridiculous Goal vs Sens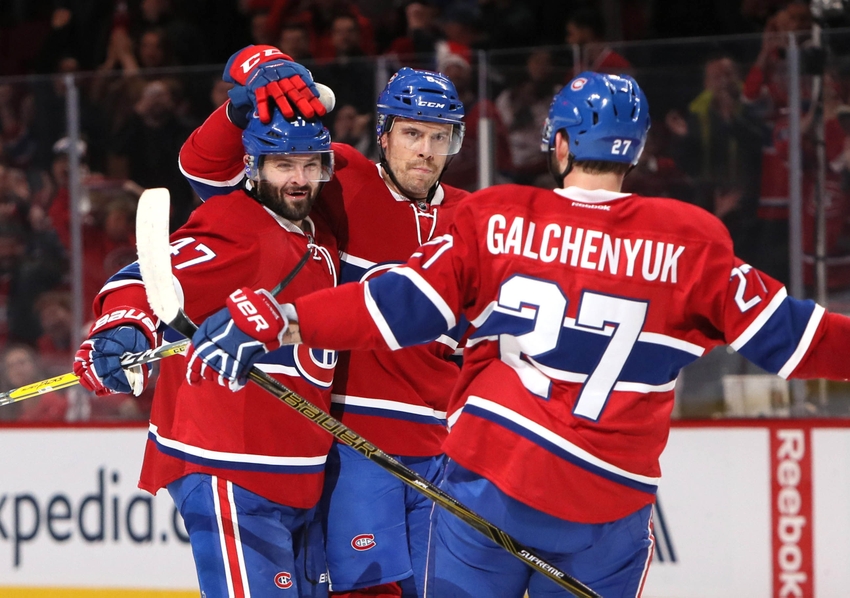 Montreal Canadiens Forward Alexander Radulov Scores a potential goal of year.
During the 2nd period of the Montreal Canadiens game verse the Ottawa Senators, Alexander Radulov scored an absolute beautiful goal. This incredible highlight will be seen again and again on sports shows for a while. This play should also be a contender for goal of the year.
The Play
The Canadiens were coming in over the Senators blue line when Radulov picked up the puck and drove to the outside. As Radulov came deep into the Sens zone he approached Ottawa Forward Mike Hoffman and he need to get around him. Radulov head faked, than slid the puck behind Hoffman and completely sent Hoffman going in the wrong direction.
Alexander Radulov found himself deep in the Sens zone and then made a hard cut straight in on goal. Radulov than dragged the puck right around Sens Goalie Craig Anderson and tucked the puck in the far side of the net.
After that Radulov was clearly excited and wanted to express his emotion to the fans. Alex went straight to the boards trying to even further pump up the crowd who clearly enjoyed the effort.  Mike Hoffman was left shaking his head as he had his ankles broken on the play.
Radulov's Impact
Alex Radulov has been the best free agent signing of the year and has proven that he has a lot left in the tank. Radulov was primarily known as a sniper but has proven to be quite the play maker. Alex consistently demonstrates this with his terrific passing ability.
Also, Radulov has formed great chemistry with Alex Galchenyuk, who assisted on the brilliant goal. The dynamic duo have formed a great amount of the Canadiens offense recently as well. Hopefully the two players will be together for long time, and both resign with the Habs.
More from A Winning Habit
This article originally appeared on