Montreal Canadiens: Alex Galchenyuk Leaves Game With Injury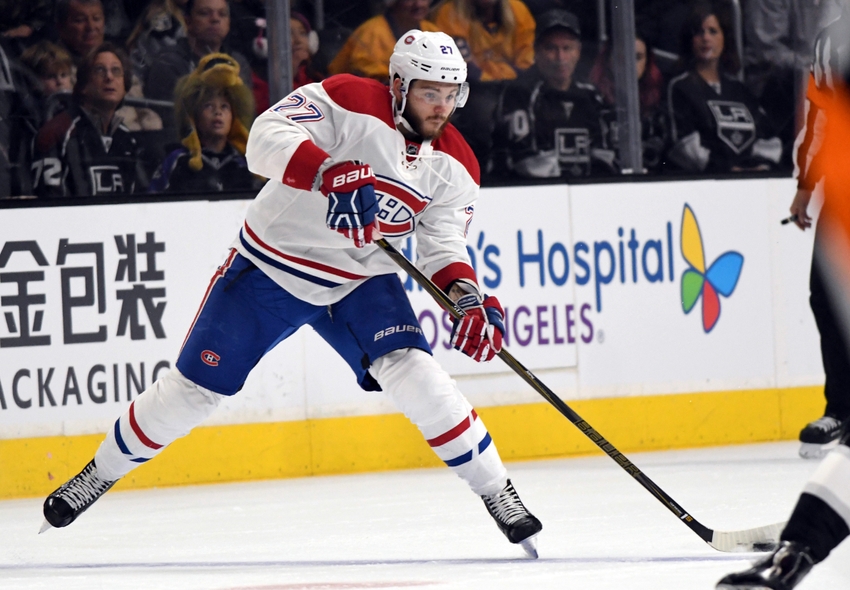 The Montreal Canadiens got a big two points when they edged the Los Angeles Kings in the shootout. The win may be costly as Alex Galchenyuk left the game in the third period with an apparent knee injury.
The Montreal Canadiens defeated the Los Angeles Kings for their first win in three tries in California. After losses to the Anaheim Ducks and San Jose Sharks, the Habs took down the Kings 5-4 in a shootout. The win may have been costly as Alex Galchenyuk left with injury.
Galchenyuk collided knee on knee with Kings superstar Anze Kopitar early in the third period. It was not a heavy collision at all, and Galchenyuk did not appear to be hurt immediately. However, a few minutes later he was seen leaving the bench and was barely able to put weight on his leg.
There was no comment made immediately, so there is no way of knowing if Galchenyuk will miss any more time. The Canadiens next game is Tuesday night when they face the St. Louis Blues.
I don't think I have to explain how devastating a Galchenyuk injury would be to the Canadiens right now. He was finally placed at center to begin this season and is proving to be an excellent first line center.
In 25 games this season, Galchenyuk has scored nine goals and 14 assists for 23 points. His nine goals and 23 points both lead the team. His near point-per game pace is a clear indication that he is a true number one center.
Habs having a hard time finding a center that can score behind Galchenyuk
The Canadiens have had a difficult time finding someone to play second line center. If they are without their first line center, the team finds itself extremely thin down the middle.
Tomas Plekanec has played the second most minutes among Canadiens centers. However, after 25 games he has just one goals and seven points. He is still playing a defensive role and can kill penalties, but he is certainly not going to be able to play on the top line.
David Desharnais filled in as the top center in the third period after Galchenyuk left the game today. He actually had a pair of assists today, both before taking over on a line between Max Pacioretty and Alexander Radulov. His two point game only brings him up to nine on the season.
Again, not exactly the kind of production you would want from even a second line center. Now, if Galchenyuk is hurt, one of these two will have to fill in on the first line, though they are both in over their heads offensively on the second.
Hopefully for Canadiens fans, this turns out to be a minor injury for Galchenyuk. It would be hard to imagine the Habs being able to maintain their status as one of the top Eastern Conference teams if they are missing their best center for a long period of time.
More from A Winning Habit
This article originally appeared on