Montréal Canadiens Patient with Max Pacioretty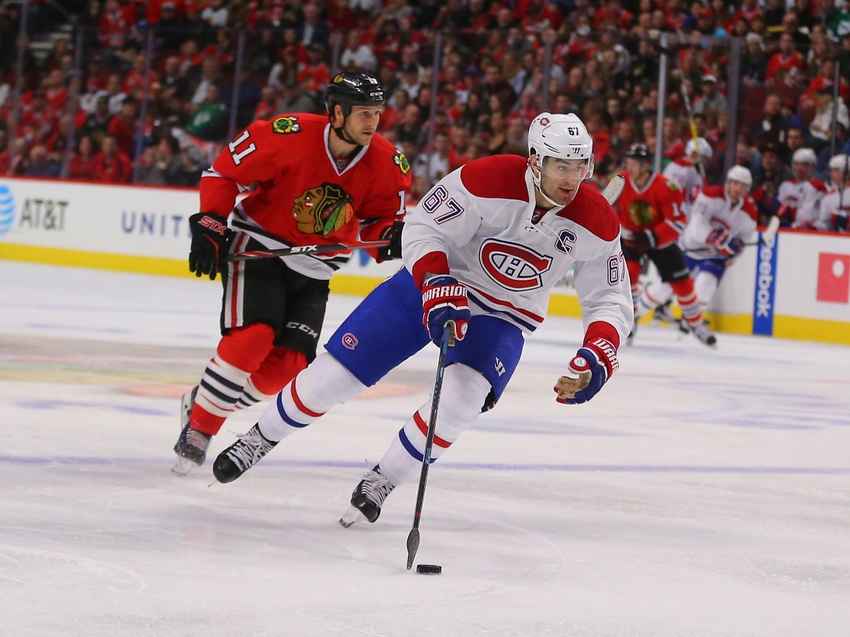 Max Pacioretty is not scoring as many goals as people would hope, but he is still helping the Montréal Canadiens win games.
No matter how strongly a team plays, there are always areas of criticism that people can bring up. Max Pacioretty has seen the criticism towards him intensify ever since he received the captaincy from his teammates last season.
With the disastrous collapse that the team had after a very successful start to last season, his leadership qualities came into question. With only five goals in 22 games, critics are this time equating Pacioretty's lack of goal scoring with a poor overall performance.
That's fair enough. Pacioretty has been a great goal scorer his entire career. Thus it is entirely understandable that fans demand that he continues to do so. It simply shows the passion in Montréal that even when the team is doing so well, the fans demand more.
However, we cannot forget all other aspects of Pacioretty's game that even when he is not scoring, he still gives very positive contributions.
Patience with Pacioretty
The captain currently has the best Corsi percentage among his teammates, standing at 54%. This stat is better than when he reached his career high in goals. He has played a total of 25:46 on the penalty kill, fifth among Canadiens forwards.
More from A Winning Habit
Pacioretty is also receiving a higher quality of defensive zone responsibilities. He has split time playing with Plekanec and Mitchell, two of the team's more defensive-focused centres. He is beginning way more of his shifts in the defensive zone, as the five-on-five offensive zone start percentage of 52.05% is the second lowest of his career.
Leading the team in shots, Pacioretty is still putting pucks on net. They are simply not going in at an ideal rate. His shooting percentage was 7.4%, before his goal on Thursday, his worst since becoming a full-time NHLer. With a career shooting percentage of 11%, following the law of averages, we should expect Pacioretty to start scoring back at his usual pace.
Not All on His Shoulders
Currently, many other players are contributing to the team's offence. This currently relieves Pacioretty of the pressure to need to score goals for the team to have a chance at winning games. The true test will come if and when scoring from other sources begins to dry up. When that happens, we can expect Pacioretty to step up.
Against the Carolina Hurricanes on Thursday, he added another game-winning goal to his career tally. As much of the talk around him is still about how he is not scoring enough, Max Pacioretty was once again able to put the puck in the net when it mattered most. Since the 2011-12 season, he places second in this category with 35, ranking behind only Alex Ovechkin.
With the team's current successes, Pacioretty does not need to carry the load like he has in years past. He is still showing that he is able to score in a timely fashion, resulting in more wins for the team. One can only imagine that when he does score more often, how much better the Montréal Canadiens will be.
This article originally appeared on