Minnesota Wild: Zucker's Lack of Scoring Big Part of Wild's Woes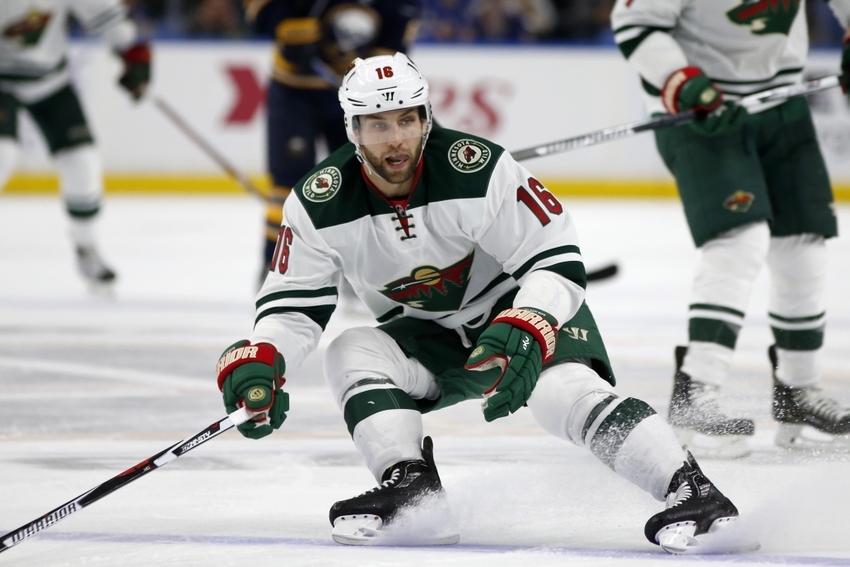 The Minnesota Wild are experiencing a huge power outage.  Jason Zucker's lack of scoring is certainly a huge part of that power outage, and considering the production he had last season this lack of scoring puts into question his value to the team.
There's no doubt the Minnesota Wild are having issues finding the back of the net.  As a team the Wild has only netted 4 goals in their last four games.  The defense is playing great, and Devan Dubnyk is playing out of his mind.  It just seems that the scoring results can't catch up to the results of the defense.
There's a lot of searching for the reason behind this power outage, and sure there's a lot of hypotheses but not a lot of answers.  Where's the consistent scorers that successful teams have?  In theory the "goal scoring specialists" in the lineup are there, but right now they are ice cold and some are starting to wonder if they ever should have been labeled that.
One of these ice cold goal scorers, is Jason Zucker.  The pressure was on Zucker to improve on his awful 2015-16 campaign where he only netted 13 goals and was a healthy scratch because of his play.  He signed a RFA contract with a significant raise this offseason, and the significant expectation that came along with that raise was that he would return to scoring form.
That has not happened through 16 games this season.  Zucker has only mustered 2 goals and is without a point in his last 7 games.  He's counted on to score goals for this Wild team and thus far this season he has not.  Much of his lack of two-way play has been overlooked with the idea that what he lacks in defensive skills he makes up for on the scoresheet.
His hockey sense has been lacking as well.  Last night against the Bruins he had a chance to hit Jason Pominville on the fly, but missed him badly on the pass and caused an icing that was just plain not necessary.  As a 185 NHL game veteran he's expected to make that kind of pass.
So, if he's not contributing with scoring or defense, then how is he contributing?
When you sign a NHL contract for $2 million a season at age 24 it is expected that you will show results.  The idea that you will be re-signed based off your potential is over.  When Zucker lays an egg like this to start the season the Wild leadership are noticing.
He might have one more year left on his contract, but if he keeps this up his future with the team should be in jeopardy.  A severe forward shortage will keep him in Minnesota thru this season, but in the offseason he could and should be moved if this lack of production continues.
Also add to that the fact that he has not played anywhere near good enough to be on the protected list for the upcoming expansion draft.  Still with better projected unprotected options at defense, it seems like a low scoring Zucker won't be too big of a temptation for Las Vegas.
There's a lot of hockey left to play this season, and therefore a lot of chances for Zucker to right this ship.  The problem is he needs to start scoring and if his last 7 games are any indication it's not going to be easy for him.  I don't think anyone wants Zucker not to succeed, the issue here is how many chances is he going to get?  He's already had a few and he's certainly already eating into the few he has left in this young season.
This article originally appeared on